Beijing museum launches outer space into cyberspace
Share - WeChat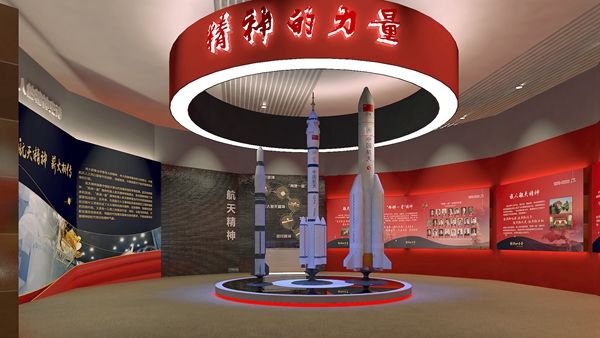 A temporary shutdown of museums in China due to the coronavirus pandemic has interrupted the public viewing of cultural relics. But the situation has also prompted museums to make full use of digital platforms and mobile apps to get people's attention.
The National Museum of China, for instance, has taken a variety of measures on its website and WeChat account, including creating virtual tours for its current and permanent exhibitions, uploading audio of previous educational courses and providing more social media posts to detail the star items in its collection.
The institution in Beijing's central area has gone a further step by mounting an exhibition entirely online with the help of advanced technology such as 3D modeling and 5G.
The exhibition, titled Dongfanghong Forever, charts the progress China has made in aerospace over half a century. The show opened on April 24, which is marked as the country's Space Day, when the satellite Dongfanghong 1 was launched in 1970.
The success of Dongfanghong 1 entering its present orbit not only registered the country's first steps in exploring outer space but the event also made China the fifth country in the world to develop a satellite on its own and put it in space.
The online exhibition is expected to run for a long time, and people can visit it on the museum's website at any time. It is the first such virtual show the museum has staged.