Beijing museum launches outer space into cyberspace
Share - WeChat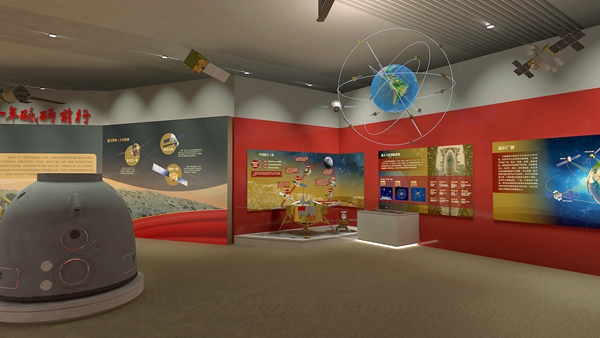 In a 5G live broadcast of the exhibition's opening, Wang Chunfa, the museum's director, said when Dongfanghong 1 was launched from the Jiuquan Satellite Launch Center in Northwest China's Gansu province 50 years ago, scientists involved in the mission were less well-equipped compared to the country's space missions today.
"I was then a primary school student. I learned from the radio broadcast that this satellite orbited Earth in 114 minutes per orbit," Wang says. "I still remember the excitement… and the pride of being a Chinese."
Wang says since then several generations of Chinese have created more glories, including the launches of manned spaceships and a probe to the dark side of the moon, and the ongoing exhibition pays tribute to their spirit for going through hardships.
The exhibition shows some 50 objects mostly in the collections of the National Museum and the China Academy of Space Technology, including manuscripts, historical documents, photos, stamps and spacesuits, as well as rockets and satellites in the form of 3D modeling.
The real versions of some exhibits are on display at one of the National Museum's permanent exhibitions, The Road to Rejuvenation: New Era.
Established in 1968, the China Academy of Space Technology is the main spacecraft designer and manufacturer in the country.