Hotpot magic casts a new spell
Share - WeChat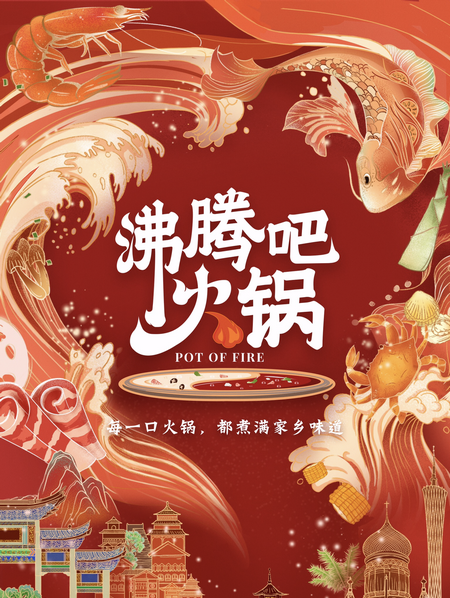 Qu has a team to collect and analyze the feedback from the audience, and she also checks on the danmu, or short live comments.
"Thanks to the internet, it's amazing how fast you can get the reaction from the audience, and their reviews are so precise and professional," she says.
Each episode lasts around 12 minutes-the shorter time is to suit the fragmented time for the young viewers.
"However, the audience might think the length is not long enough, maybe because the novel coronavirus outbreak means people might have more time on their hands," Qu says.
The cartoon images of the ingredients shown in the documentary add a sense of fashion which Qu purposely chose to attract a young audience.
The voice-over is done by Jiang Guangtao, a popular dubber who is also the voice of Jack in Titanic's Chinese version.
"Jiang's voice is versatile. For this food documentary, he finds a warm and genuine voice to tell the story which quite fits our show,"Qu says.
The documentary is a salute to the medical staff fighting the virus on the front line and also a comfort for people who have to stay at home due to the outbreak.
"No food other than hotpot can represent how much Chinese like to gather together to enjoy happiness. I believe spring will finally come after the outbreak," Qu says.
"We need the courage to face life, and even some humor when dealing with difficulties. I hope this documentary can bring the audience some strength, which I believe we already have."
Contact the writer at liyingxue@chinadaily.com.cn
Most Popular