Hotpot magic casts a new spell
Share - WeChat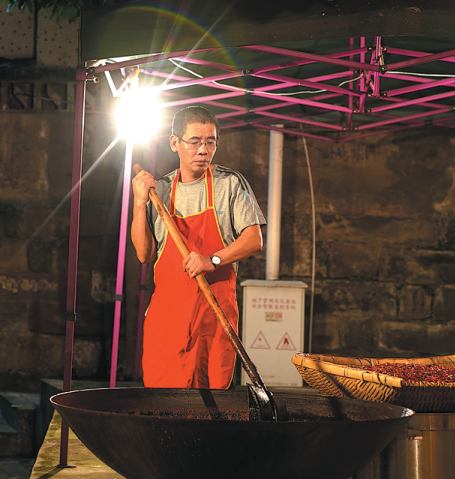 Pot of Fire is not only about the popularity of hotpot but also its connection with residents from north to south across China. CHINA DAILY
Qu's team selected 10 styles of hotpot from around 50 possibilities.
Hotpot in different seasons is also showcased. The crew waited until the end of last year to shoot hotpot being made in Northeast China with pickled cabbage.
The second episode is about the legendary and some might say the spiritual home of the dish, Chongqing hotpot. With thousands of hotpot restaurants in the city, this was no easy task, Qu says.
"We don't want to just show the hotpot. The food is linked to the people and their stories."
Qu uses three rules as criteria to select restaurants to feature. It must be a small restaurant, must have been opened for more than a decade and the owner must still make hotpot.
"The couple we filmed in Chongqing have been making hotpot for three decades. Each day they have to work until 2 o'clock in the morning. What surprised us is that they are not complaining about the hard work. A cup of baijiu (white liquor) or a meal of hotpot makes them happy," Qu says.
Most Popular