Hotpot magic casts a new spell
Share - WeChat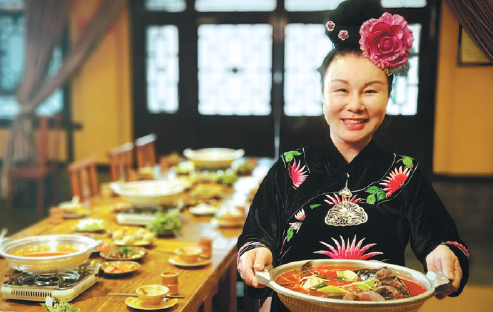 Pot of Fire is not only about the popularity of hotpot but also its connection with residents from north to south across China. CHINA DAILY
A copper hotpot on a charcoal fire, thinly sliced meat and a bowl of sesame sauce, chili oil and fermented bean curd. These are the ingredients that make a traditional Beijing instant-boiled mutton hotpot.
The steaming, succulent hotpot is a celebration of life, friendship and taste. Anyone watching the magic of the ingredients coming together will have to battle a severe case of mouthwatering anticipation. The trouble is it is being watched on a computer screen.
The COVID-19 outbreak has prevented people from eating out for a month. According to data on Sina Weibo, the food or meal most people missed is hotpot.
A new documentary, Pot of Fire, went online on Tencent Video on Feb 14, allowing netizens to "enjoy" hotpot together on the internet.
Most Popular