'Countryside, The Future' exhibition highlights China's dramatic rural revitalization
Share - WeChat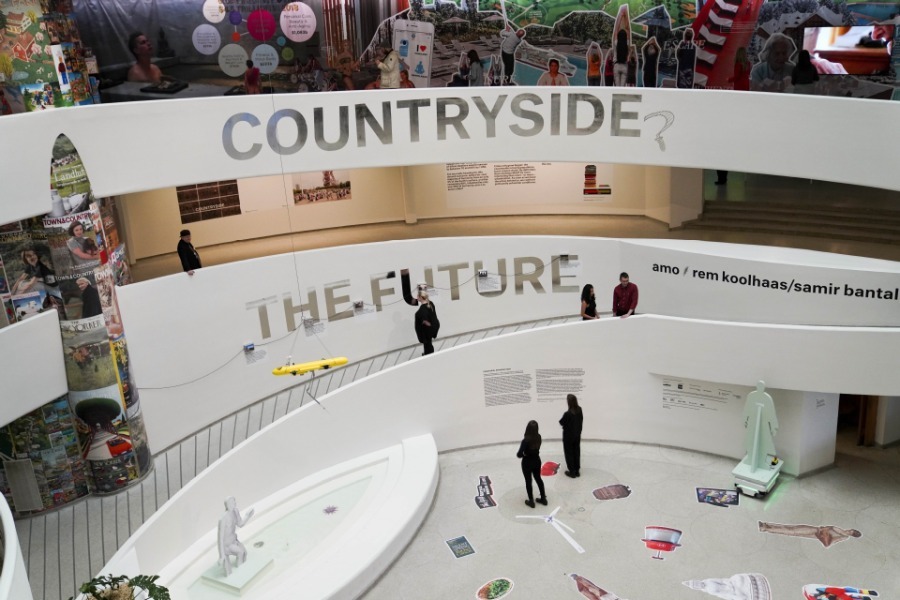 An on-going exhibition presented by renowned Dutch architect Rem Koolhaas in New York City highlights how China has been dramatically redefining its vast countryside with continuous investment in infrastructure and poverty alleviation.
"Countryside, The Future," on view through Aug 14, aims to put the world's countryside, or the 98 percent of the Earth's surface not occupied by cities "on the agenda again," Koolhaas told Xinhua at Solomon R. Guggenheim Museum when the show opened to public on Friday.
China's new countryside model
Drawn from original research on the rapidly changing rural areas across the globe, the exhibition fills the Frank Lloyd Wright-designed spiralling gallery of Guggenheim with an immersive, multi-sensory installation, offering an overview of rural areas from its historical importance, its importance in the 20th century, to its current state and how it can be used in the future.
China's rural revitalization, featured in the exhibition on the fourth level of the museum's rotunda, provides an important example of the ways that the countryside can be used, said Koolhaas, who has visited China for over 100 times and who is known for his striking, often gravity-defying structures, including China Central Television's Beijing headquarters.
The installation on China's new countryside include four sections respectively themed "collective economy," "cultural tourism," "rural e-commerce" and "high-tech agriculture" as well as a comparative study on the data of rural development in China, Europe and the United States in recent years.
It is a joint project based on the field work by the Central Academy of Fine Arts (CAFA) in Beijing and Koolhaas' research studio Office for Metropolitan Architecture (OMA) in four villages in China's Henan, Guizhou, Jiangsu and Shandong provinces.