'Countryside, The Future' exhibition highlights China's dramatic rural revitalization
Share - WeChat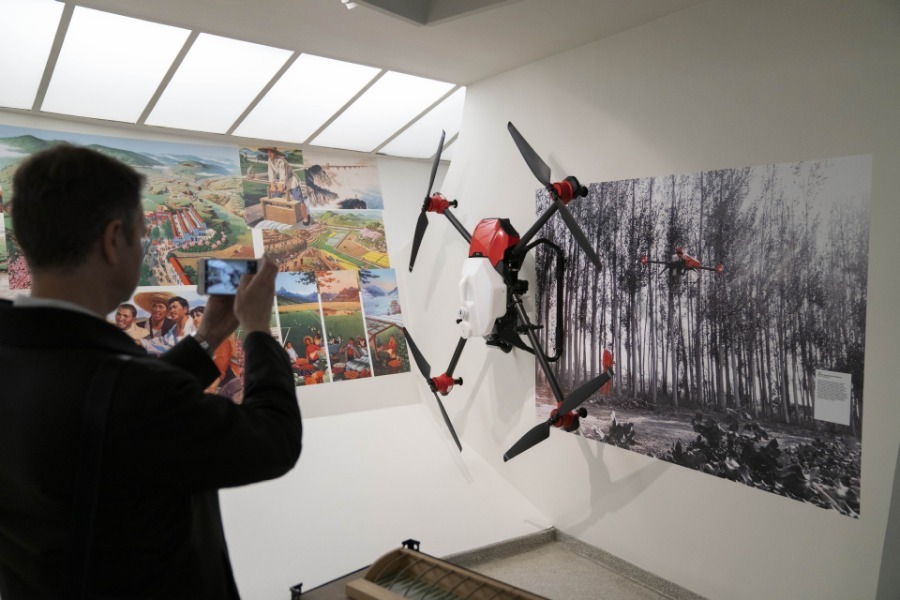 "It's not surprising that some of the (Chinese) posters that seemed like fantasies in the 80s are now kind of being realized simply because of the systematic work, systematic effort and systematic thinking of the Chinese in terms of their own future," he said. "If you're in China, you feel that people have a feeling that they are making their own future."
Koolhaas also hailed China's contribution to the sustainable rural development in other countries through its Belt and Road Initiative.
"We are showing how China deals with its own country. But we also show how China makes a contribution to other countries. We look at the railway, as part of the Belt and Road (Initiative) project in Kenya. And so we look at what is the effect of the Chinese railway in an African country," he said.
The Chinese-built Mombasa-Nairobi Standard Gauge Railway (SGR), 485 km in length, saw 1,000 days of safe operations on Feb. 24 following its launch in May, 2017. The modern railway replaces the meter gauge railway constructed more than 100 years ago during the British colonial rule, a marked improvement in efficiency and comfort.