Hoping for a happy sequel
Share - WeChat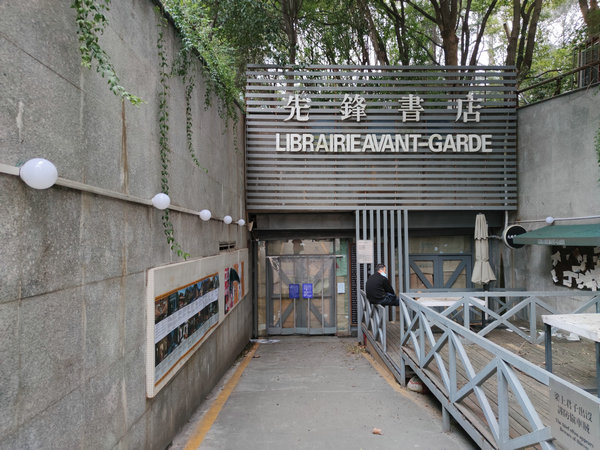 These days, it takes one hour and a half for Zhang Yu to commute from his suburb home to Librairie Avant-Garde, a bookshop where he works, located in downtown Nanjing, East China's Jiangsu province. Since the novel coronavirus outbreak in China, fewer buses have been operating in the city, to contain the spread of the virus.
He gets up at 7 am, and when he arrives at the bookshop, it is 8:30 am. No other staff members show up during the day shift, neither will customers. The 3,700-square-meter bookshop has been closed since Jan 24, Lunar New Year's Eve, as have the other 14 branches of the bookshop, located elsewhere in Nanjing and five other cities.
"We don't know when to open. It all depends on the government's notification," says the 31-year-old bookseller.
Zhang has been working at Xijialou, the branch of Librairie Avant-Garde in Nanjing Presidential Residence, a popular tourist attraction, for five years. Usually he would answer customers' questions and help them to pick books, but now the presidential residence is also closed, and as a Nanjing native, Zhang takes the shifts to come to the flagship bookstore to maintain the equipment, or to help online customers and colleagues to look for books.
During Spring Festival, the flagship store of Librairie Avant-Garde used to take a break of two to three days. However, in the last three years, as more Chinese people travel to Nanjing during the long holiday break and visit the bookstore to take photos, drink coffee and shop for books and souvenirs, the store decided to stay open during the whole of the festive period.
But now, due to the epidemic outbreak, even after the end of the holiday, the bookshop is still shut. Most staff members work at home, relying on the internet to attract readers and sell products, in an effort to reduce the loss as much as possible, which is not proving very effective.
By the end of 2019, there had been more than 70,000 bookshops across China. Librairie Avant-Garde is just one of tens of thousands of bookstores which are suffering from the suspension of business due to the epidemic.
Most Popular