Appetite for fantasy, sci-fi
Share - WeChat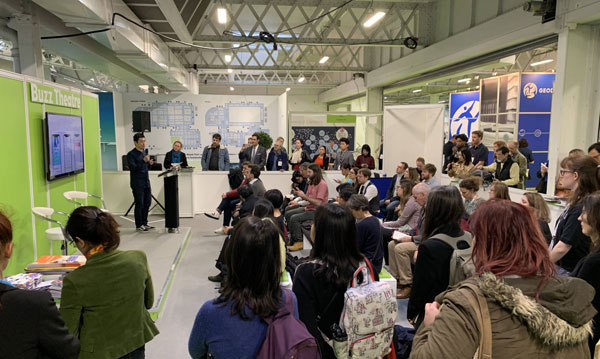 British readers are picking up more books translated from Chinese, Mei Jia reports.
Ahead of this year's London Book Fair in March, media reported a rise in interest in translated works among British readers, with a special mention of the wider acceptance of translated Chinese titles last year. For translator Anna Holmwood, this signals the arrival of a new era.
"This is a big moment for Chinese fiction abroad," says Holmwood, who has translated Chinese literature for almost a decade.
Her translation work, Legends of the Condor Heroes: A Hero Born, a fantasy novel written by Jin Yong (Louis Cha Leung-yung), and Liu Cixin's science-fiction book, The Three Body Problem, are shown in a Nielsen report as examples of two of the most popular Chinese fiction works in Britain in 2018. The Guardian adds the two novels "sold strongly".
"Languages in growing demand include Chinese and Arabic, alongside Icelandic and Polish," according to the Nielsen report that cites trends from 2014 to 2018.
The research by Nielsen Bookscan found that, against the commonly seen "not more than 3-percent rule" of translated literature's presence in the English-language book markets, the number for 2018 was 5.63 percent in Britain. And the total annual sales of translated fiction was worth 20.7 million pounds ($27.1 million).
Charlotte Collins, translator and co-chair of the British Translators Association, says: "As we can see, this proportion has almost doubled in recent years ... This is really exciting news, and welcome confirmation that publishers have responded to the proven popularity and marketability of translated literature."
The Guardian says embracing European fiction might have been triggered by the looming Brexit, and quotes Fiammetta Rocco, administrator of the Man Booker International Prize, as saying: "Reading fiction is one of the best ways we have of putting ourselves in other people's shoes. The rise in sales of translated fiction shows how hungry British readers are for terrific writing from other countries."