Cultural connections
Share - WeChat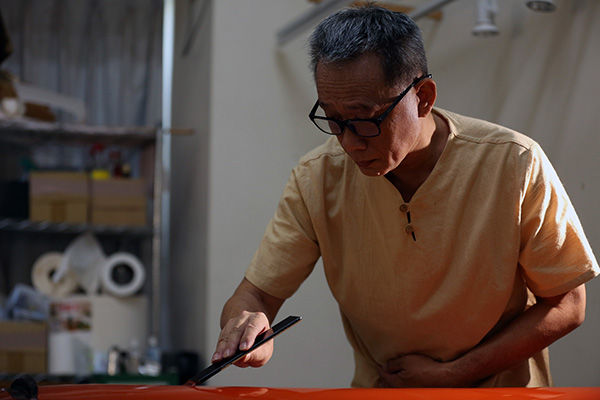 "Thanks to traditional craftsmanship, people on the both sides of the Straits are not seen as strangers," Luo says.
Luo says he aims to expand his documentary projects to cover artisans and traditional craftsmanship in overseas Chinese communities.
After all, his persistence is a race against time. The eldest artisan he interviewed for the series was 107 years old, but he recently died.
"We have to appreciate that intangible cultural heritage is like a living organism," he says. "When it's gone, it's gone-and something new will occur. However, we can at least find a small group of dedicated artisans and support their work, and help prolong the lives of these crafts," Luo says.
"We just want to ensure that these artisans can make a decent living," says Zhu Yan, a cinematographer from the series. "It's good to achieve this through the warmth of our lenses."
For example, after they highlighted a type of traditional stone-carved lion statues from Shaanxi province-a dying art that was placed in children's bedrooms as protective deities-some collectors began to order works from the artisans and have helped them to make ends meet.
"We are now living in a more affluent age," Luo says. "Consequently, we cannot expect people today to rely on intangible cultural heritage as they did in the past. Inevitably, traditional craftsmanship will become an ever-shrinking circle.
Most Popular