Cultural connections
Share - WeChat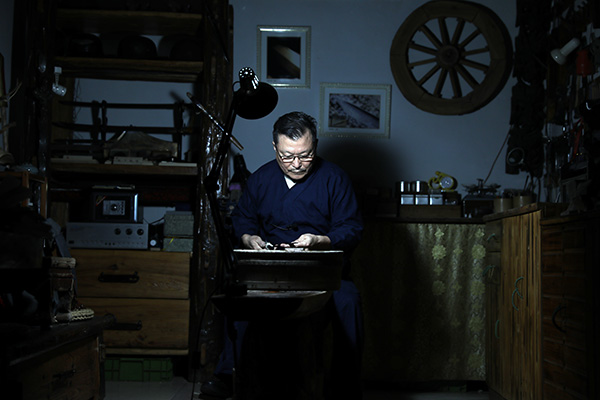 The 12-episode documentary, Qiu Tong Cun Yi (Seeking Similarities Where There Are Differences), was released on the Tencent Video platform.
In the series, Luo selects six pairs of artisans from the Chinese mainland and Taiwan, and shares the similarities between their works, whether they are creating handmade ceramics, traditional musical instruments, ancient-style swords, woodblock prints, stone carvings or knitting.
For example, Liu Bijian from Hubei province, has spent 40 years restoring lacquered musical instruments like the guqin (Chinese zither) and se (a 25-string plucked instrument), which were unearthed during archaeological digs. Wang Ten-en has devoted his time to making these in Taiwan but introduces elements of modern design.
Master potter Liu Kunting, a national-level inheritor of intangible cultural heritage from Hunan province, is the third generation of his family to continue the craft. His peer in Taiwan, Tien Cheng-tai, has retained a simple rural lifestyle over the last 30 years to perfect exceptional traditional patterns in his pottery by sending his creations back to the kiln repeatedly.
"I thought Taiwan might simply have developed new ways of integrating traditional craftsmanship into modern life," Luo explains as his motive for shifting his attention across the Straits. "However, the longer I worked on this project, the stronger my emotional connections with Taiwan became."
Most Popular