Cultural connections
Share - WeChat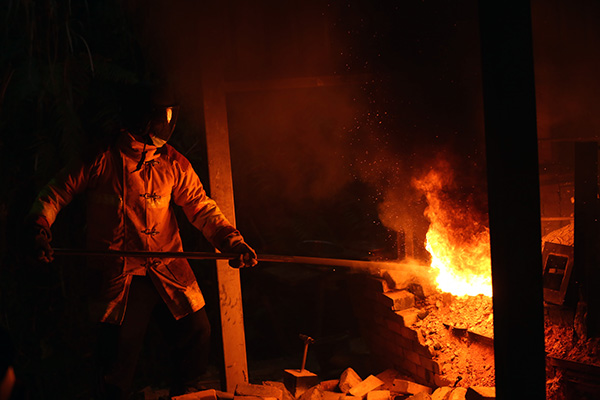 Luo recalls an interview with an artisan making "cloth tigers", a traditional kind of doll from Shanxi province. When the artisan traveled to Taiwan for an expo, a local buyer was quick to thank her afterward. The buyer's father, a former Kuomintang soldier from Shanxi, left the Chinese mainland for Taiwan in 1949 and never returned.
"The old man had been in coma for a long time and hardly responded to his environment," Luo says.
"But the artisan told me emotionally that when the cloth tiger was taken to the father's bedside, tears began to stream down his face.
"That tiger aroused his childhood memories," Luo adds. "This case also made me determined to record more of these emotional links, and Taiwan became the particular focus of my interviews."
In the documentary, similar folk-art genres often show shared cultural roots. While woodblock printing from Kaifeng, Henan province, portraying "door gods"-pairs of guardians that are hung on the front doors of people's houses to ward off evil spirits-found resonance on both sides of the Straits, the wood carvings in Taiwan centered more around Mazu, a goddess who protects mariners, and offers peace and prosperity to Chinese coast dwellers.
And Kuo Chang-hsi, the Taiwan blacksmith best known for making a sword as a prop for Ang Lee's film, Crouching Tiger, Hidden Dragon, also recalls the days when he traveled to the Chinese mainland to research ancient swords when cross-Straits transport links were not direct.
Most Popular