Documentary on China's ethnic groups focus of seminar
Share - WeChat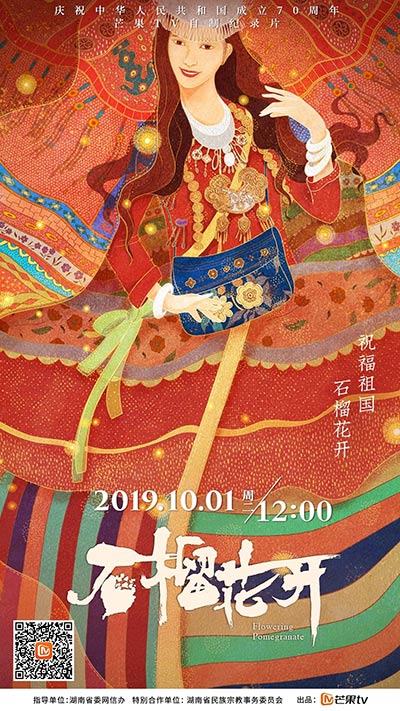 On Dec 26, a seminar to discuss Flowering Pomegranate, a documentary made by Mango TV about the stories of different ethnic groups in China, was held in Beijing.
As a documentary produced to celebrate the 70th anniversary of China's founding, it focuses on people from different ethnic groups who have made contributions to alleviating poverty, safeguarding the border, starting businesses and inheriting culture.
During the seminar, experts offered opinions on this documentary and suggestions for the second season. According to Wang Heite, a professor of the Institute of Art with the Communication University of China, "The documentary recounts ethnic groups' lives in the new era. It enables us to see their common happiness, sense of responsibility and attitudes toward life, all of which join to promote national solidarity."
The first season has been aired this year since Oct 1, introducing people's stories from seven ethnic groups. It has reached over 54 million hits on the internet. The second season is in preparation.
By Wang Ru
Most Popular