Film about Chinese composer appeals to Istanbul audience
Share - WeChat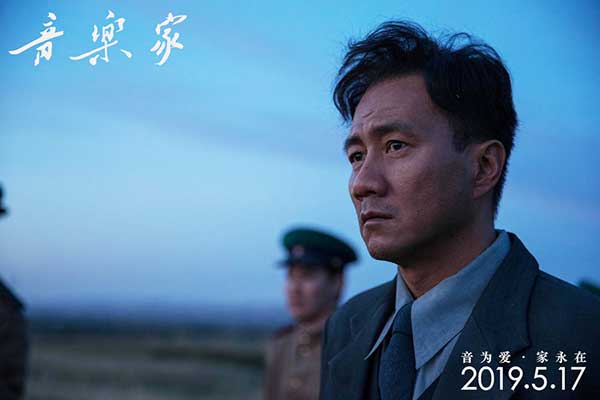 ISTANBUL -- The Composer, a film about late Chinese composer Xian Xinghai which was co-produced by China and Kazakhstan, gripped the audience on Thursday as it premiered at the 7th Bosphorus Film Festival in Istanbul.
The first time on show in a third country, the movie drew a burst of applause from the audience when it came to the end. Not a few were moved to tears in the show.
"I like the movie a lot. It is an extraordinarily impressive film," said Ferhan Bayir, a Turkish columnist.
"The story and the visual success of its narrative techniques are very impressive," he added.
Ersoy Irsi, a reporter on culture and art, likes the fact that a Chinese man outside of the Soviet Union created his musical pieces there, describing the struggle of those people and their sufferings.
"I find the movie very successful as it tells a story that belongs to a specific period," he said. "It is a film that reinforces the friendship and solidarity in the international arena."
"I also like the scenes, the acting, and the quality of the production in general," he added.
Shen Jian, the film's producer and president of Chinese movie-making company Shinework Pictures, interacted with the audience following the show.
Earlier in the day, Shen was presented a special contribution award by Bekir Karliga, president of the Istanbul International Civilizations Center, for his efforts to boost the alliances of civilizations.
Karliga attended the premiere along with Cui Wei, Chinese consul general in Istanbul.
The Composer tells a story of how Xian was saved and helped by a Kazakh peer during World War II when he got stranded in Kazakhstan while trying to return to China from the Soviet Union.
Xian, whose Yellow River Cantata was the most inspiring piece of music during the Chinese war against Japanese invasion in World War II, created several pieces during his stay in Almaty, including Amangeldy, a symphony in honor of the Kazakh national hero, which served as a rallying call to fight Fascists and proved immensely popular with locals.