Moms weave their way out of depression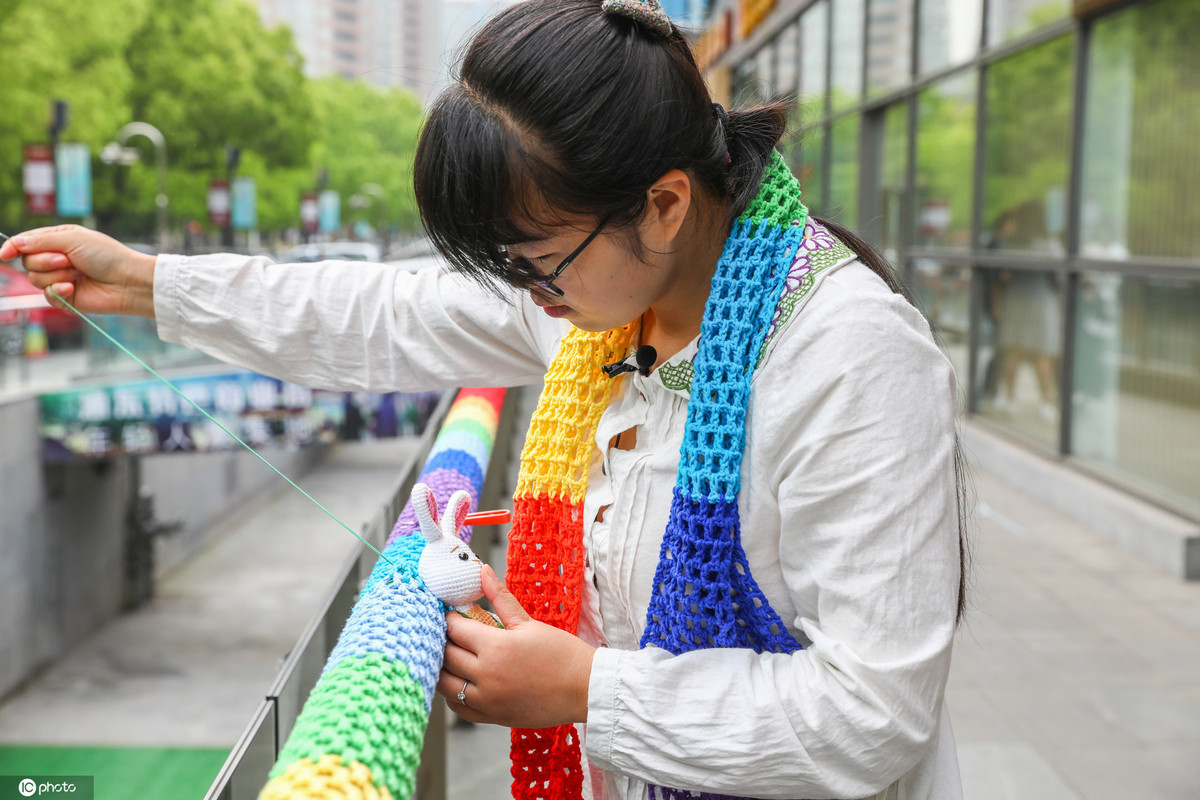 At the end of last year, Mao copied the idea of "woven graffiti" from her overseas counterparts to attract more attention to the mental health issues behind the women's weaving works. Mao and her group crocheted the 500-meter-long iron railing covers in Jinxiufang with colorful wool and dolls.
Her postpartum depression experience helped make the first street show a success and more new moms with the condition joined her.
"I not only share my knitting skills, but also ask them about their working and living conditions and whether they have talked with their families, and recommend seeking a psychologist for serious symptoms," Mao said.
New moms in China are becoming increasingly vulnerable to postpartum depression, but their families and society often pay little attention to the problem.
Most women's reproductive age coincides with the peak of their careers and re-adapting to society after giving birth often leads to pressure and anxiety, said Guan Yutong, a psychological counselor in Beijing.
Chinese women often experience a significant gap in prenatal and postnatal attention, which can also lead to postpartum depression, said Guan.
"The good news is that more and more women are paying attention to their mental health and fighting postpartum depression also requires family efforts," Guan said.
"Mindfulness, meditation and group activities can help recovery, and weaving may play a similar role. Women can feel more external support and attention through these activities."
Mao said she will invite trained psychologists to provide counseling for those struggling mothers. "I will also explore ways to help the young moms turn their weaving works into income, alleviating pressure while creating a greater sense of accomplishment," she said.
Xinhua