FTZ model becomes new driving force
Share - WeChat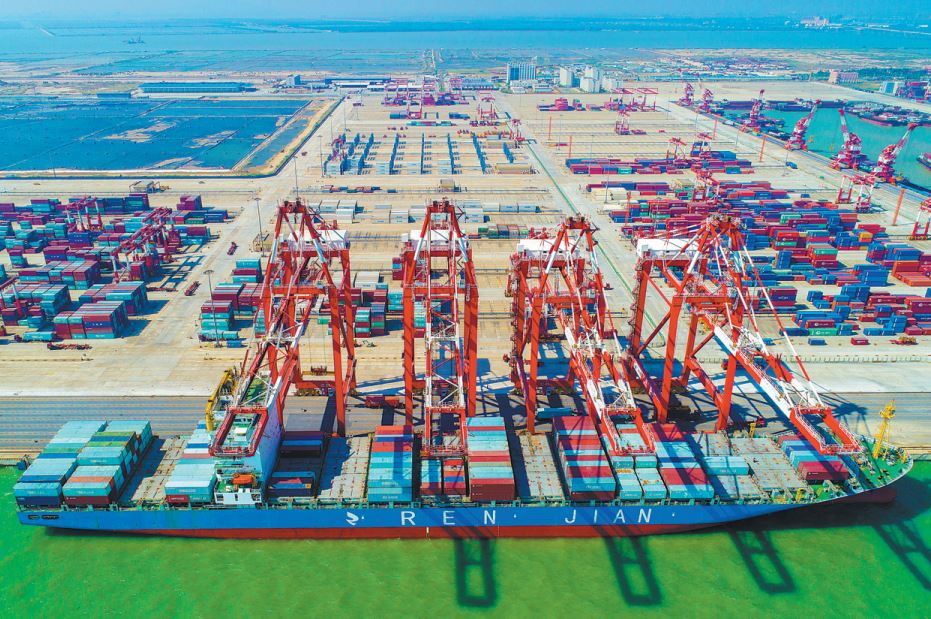 Global firms are shifting investment focus from building conventional plants to establishing high-end factories
When Tao Lin, vice-president of the California-based Tesla Inc, and her colleagues visited a site in Shanghai's Lingang area where the company planned to build its first factory outside of the United States one year ago, they didn't expect that the plant would become a part of the China (Shanghai) Pilot Free Trade Zone.
"It was only farmland where watermelons were being grown at that time," she said, adding Tesla's workers are now installing air-conditioners in the plant and they will complete the manufacturing facility project by the end of this year.
With China announcing that Lingang Special Area will be a part of the Shanghai FTZ and adding six brand new FTZs to its FTZ list in August, she said the country's open business environment will push high-tech companies to deploy more resources in research and production, and finally allow consumers to enjoy more benefits from the new round of reform and opening-up.
Tesla broke new ground as construction started on its Shanghai plant on Jan 7. It became the first company to benefit from a new policy allowing foreign carmakers to start setting up wholly owned subsidiaries in China. It is also the city's biggest foreign investment in manufacturing at $7.3 billion.
Tesla is not alone, other global companies such as France's Schneider Electric SA, the Netherlands-based Signify NV, Switzerland's ABB Group and General Electric Co from the United States have all invested in China's 18 FTZs across the country, and have shifted their investment focus from building conventional plants to establishing high-end factories, innovation and service facilities in these zones.
Designed as a testing ground for economic reforms, FTZs aim to lower the threshold for business people to establish companies, further open up markets to foreign investment, and reduce restrictions on capital flows. They also offer special benefits to certain industries like e-commerce, legal services and logistics.
As an important institutional innovation, China's FTZs explore new ways to deepen reform and opening-up as well as accumulate new experience. They have contributed to attracting foreign investment, said Chen Wenling, chief economist at the China Center for International Economic Exchanges in Beijing.
In addition to its latest batch of FTZs in provinces such as Shandong and Jiangsu, China's 12 FTZs - established in the previous rounds - attracted foreign investment of nearly 70 billion yuan ($9.89 billion) between January and June this year, accounting for 14 percent of the country's total, data from the Ministry of Commerce show.