FTZ model becomes new driving force
Share - WeChat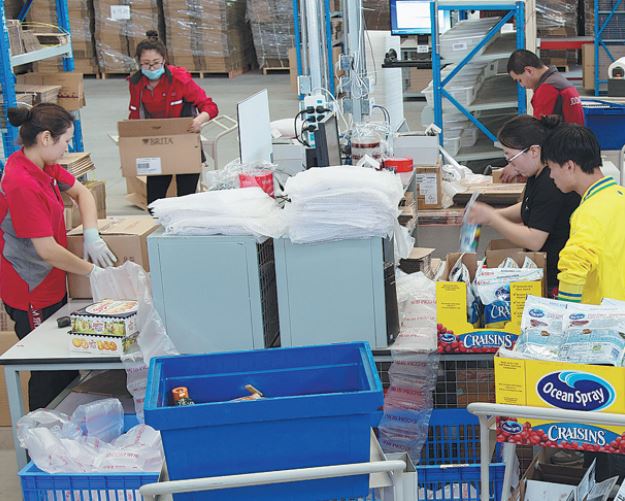 With the addition of six more, China hopes to press ahead with wider reforms, while allowing the regions to tap their unique geographical and industrial advantages for further experiments, said Mao Yanhua, deputy director of the Free Trade Research Institute at Guangzhou-based Sun Yat-sen University.
"Since their establishment, different FTZs have different priorities," he said.
For instance, China (Guangdong) Pilot Free Trade Zone has improved trade facilitation and cemented ties with Hong Kong and Macao; and China (Hainan) Pilot Free Trade Zone has been tasked by the central government to establish a basic free trade port system by 2025 and become a world-class free trade port by 2035.
A free port, which is a form of free trade zone, is set up within a country or a region's borders but outside its customs. It is open to all commercial vessels on equal terms. Commodities and goods may be unloaded, stored and shipped without payment of customs duties.
In the northeast, China (Liaoning) Pilot Free Trade Zone has already made plans to enrich its business ties with economies related to the Belt and Road Initiative by undertaking more market-oriented reforms and enhancing its ability on regional connectivity to further push its economic revitalization.
To the east, Liaoning FTZ is working with countries in Northeast Asia to strengthen regional cooperation via policy dialogue and the implementation of priority projects in the region, said Tang Yijun, governor of Liaoning province.
To the west, Tang said the FTZ will continue to deepen its cooperation with Central and Eastern European countries to create new growth momentum through the China-Europe freight train service, two-way investment, joint infrastructure projects and people-to-people exchanges.
For the next step, China needs to continue increasing the intensity of stress testing among FTZs to ensure they meet international standards on high-level trade and investment liberalization, said Zhao Jinping, former director-general of the Research Department of Foreign Economic Relations at the Development Research Center of the State Council.