Banks step on the innovation pedal in FTZs to boost reforms
Share - WeChat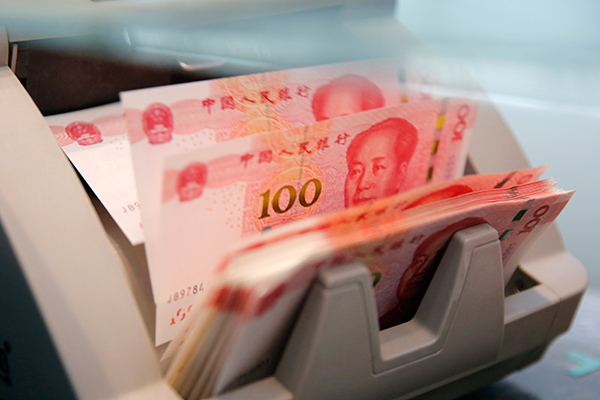 Banks are experiencing tremendous innovation in terms of business and risk management in free trade zones that are considered test fields for China's economic and financial reforms, executives of Bank of China Ltd said on Thursday.
The country's fourth largest commercial lender by assets has provided its clients with low-cost financing through cross-border financing innovations, offered global cash management solutions to multinational corporations, and improved the efficiency of cross-border payments.
"We made lots of innovations during the process of designing cross-border transactions and reporting onshore foreign currency-denominated transactions to regulators. Having completed the basic procedures, we plan to offer more services such as various types of financing to investors," said Liu Yunfei, deputy general manager of the transaction banking department at Bank of China.
"With the further opening of China's factor and capital markets, we will copy a lot of best practices to other fields of business," she said while talking to the media about the bank's efforts to serve the opening of China's factor markets where companies buy what they need to produce goods and services.
Apart from business innovations, banks are also innovating their mindset and solutions for risk management in free trade zones.
"There is huge room for imagination in terms of how banks could learn from fintech companies and strengthen risk control by using artificial intelligence," Liu said.
Other than traditional risk management, everyday operations of the bank also include detailed anti-money laundering, anti-terrorism and anti-financial crime solutions, she added.
Bank of China has maintained the momentum of its rapid growth in free trade zones. At the end of August, the number of corporate clients of its branches and sub-branches in FTZs increased by 26.43 percent from the end of 2017.
Over the same period, their renminbi deposits, renminbi loans and foreign currency-denominated loans jumped by 38.99 percent, 33.46 percent and 34 percent, respectively.
The bank will continue to support the construction of FTZs by giving full play to its advantages in globalization and through its comprehensive operations, said executive vice-president Lin Jingzhen.
"We will synergize the integrated development of the Yangtze River Delta region with the construction of free trade zones, which we regard as a pivot to serve the region's integration," Lin said.
The bank will promote its experience in the China (Shanghai) Pilot Free Trade Zone to the other FTZs in the region, and will build financial service platforms including global cash management, cross-border investment and financing, and asset management platforms, he added.
China expanded its FTZ pilot program in a move to press ahead with reform and opening-up of the country's economy.
The State Council, China's cabinet, announced on Aug 26 a plan to set up six new FTZs in Shandong, Jiangsu, Hebei, Yunnan and Heilongjiang provinces, and the Guangxi Zhuang autonomous region. This would increase the number of pilot FTZs in the country to 18.