FTZ model becomes new driving force
Share - WeChat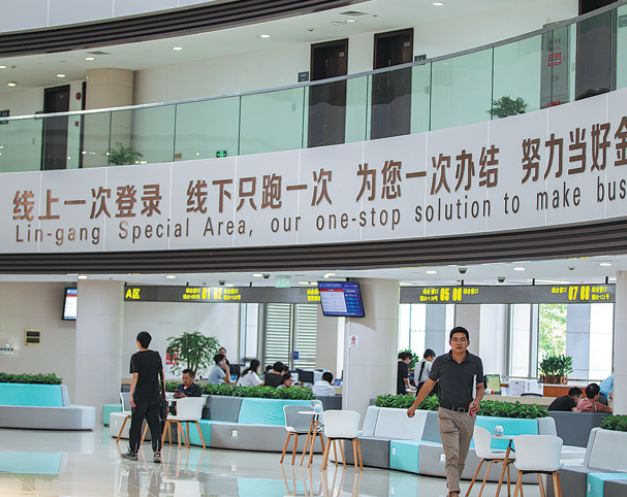 China's first free trade zone was set up in Shanghai in 2013. The country then added four more batches of FTZs, including the coastal provinces of Fujian and Guangdong and the inland provinces of Shaanxi and Sichuan.
One of the biggest achievements of the FTZs is to make foreign investment in China easier by adopting a negative list that spells out which sectors are closed or restricted for foreign investment, said Tang Wenhong, director-general of the Department of Foreign Investment Administration in the Ministry of Commerce.
In comparison to the positive-list approach that only details services and sectors covered by the market access rules, the negative list outlines all the sectors where national standards are not applied to foreign investors, providing more corporate freedom.
Eager to attract more capital, technologies and talent from various global markets, China released two revised negative lists for foreign investment on June 30, which came into effect on July 30, allowing foreign businesses to enjoy preferential policies in more industries and sectors. The nationwide negative list was slashed from 48 items to 40, and the one for FTZs was cut from 45 to 37.
"The FTZ model has become a new driving force amid the slowing economy and rising protectionism. It will diversify China's developing ability," said Feng Yaoxiang, director of the investment promotion division at the China Council for the Promotion of International Trade.
Rachel Duan, president and CEO of GE Global Growth Markets, said the company has been pleased to see that the Chinese government has given consideration to the development needs of different market entities in China in recent years.
"By constantly deepening reform in free trade zones, establishing and improving the negative list, reforming and streamlining regulations on foreign investment, and adopting a service-provider level of awareness, the government has given strong support to foreign enterprises to develop in China," she said.
Marcel Smits, head of corporate strategy at US agribusiness giant Cargill Inc, agreed. He noted that China's business environment continues to improve, and government policy is sending favorable signals. China's Foreign Investment Law, which was enacted earlier this year during the top legislature's annual sessions, will better protect the operations of overseas businesses in the country, he said.
Cargill invested $200 million in the first half of this year to build new plants and research facilities in different FTZs and provinces throughout China.