E-commerce raises incomes, spirits in NW China farming community
Share - WeChat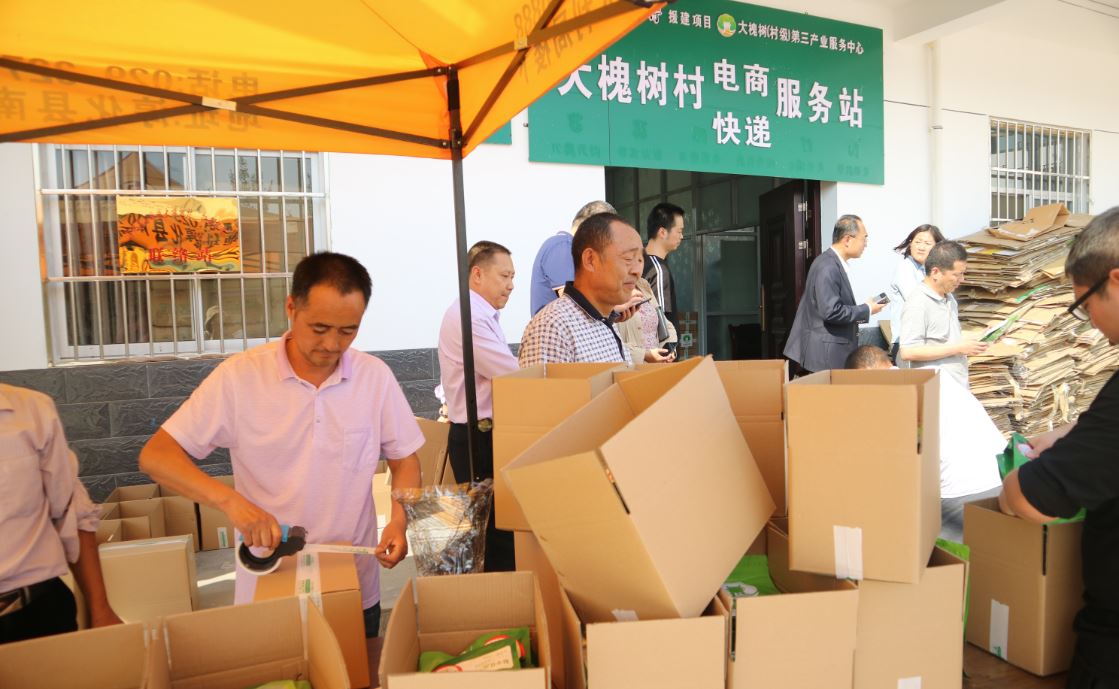 "The sound of tape being torn is the most inspiring one in our village," said Wang Jianfeng, the "first secretary" in charge of poverty relief in the village of Dahuaishu in Chunhua county, Northwest China's Shaanxi province.
The sound he referred to came from the village's e-commerce station, where villagers were using sealing tape to pack into boxes fruit just collected from farmlands.
The packed fruit will be sent to customers all over China, covering 20 provinces.
Wang was a manager in the executive office of Bank of China in Beijing and went to Dahuaishu village to serve as the secretary of its Party committee in May 2018.
"When I first came to the village, I was amazed by the very delicious cherries, which were not only red and big, but also juicy and sweet," recalled Wang. However, to his surprise, the fruit was difficult to sell because of the lack of a marketing channel, so it was sold to some local business people at a low price.
"As the 'first secretary' who came to help villagers increase their income, I ought to do something. E-commerce should be a good way, which could sell the fruit at a higher price and let people from other provinces get access to the fruit as well," Wang said.
After a year's preparation, on May 15, the e-commerce station in Dahuaishu village started its business. Fruit, nuts and grains from the village could be sold anywhere in China through an e-commerce platform, such as Gongyi Zhonghang, an ecommerce platform set up by Bank of China to help with poverty alleviation, and Taobao, as long as express delivery could get there.
The station has also collaborated with different express companies to improve the efficiency of sending goods.