Poverty alleviation pays off in Jilin
Share - WeChat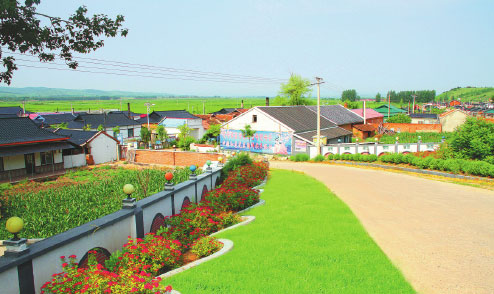 Province has spent three years lifting hundreds of thousands of people out of poverty
Northeast China's Jilin province has lifted hundreds of thousands of people out of poverty in the past three years in its battle to increase social welfare and improve the lives of all its residents.
The success has stemmed from innovative action taken by the provincial government, from enacting new policies to establishing poverty alleviation action groups and streamlining operations across all levels to increase effectiveness and efficiency.
The province has continuously increased its investment in lifting people out of poverty. Last year, it used 1.53 billion yuan ($227.93 million) of special funds from the central budget, an increase of 21.6 percent from 2017, and allocated 930 million yuan to provincial antipoverty funds, up 22.4 percent from the previous year.
Nearly 120,000 people in Jilin were lifted out of poverty in 2018, with 603 villages being lifted above the poverty line and three counties removed from the national list of impoverished counties.
The province also made safe and clean drinking water accessible to 55,000 poor people in 2018, completing the task set in the 13th Five-Year Plan (2016-20) ahead of time. The government also restored dilapidated housing for 59,000 poverty-stricken residents, lowered personal hospital fee payments from 43.7 percent to 10 percent, and built or improved 1,700 kilometers of roads in rural areas.
Behind these figures are the improved lives of local people.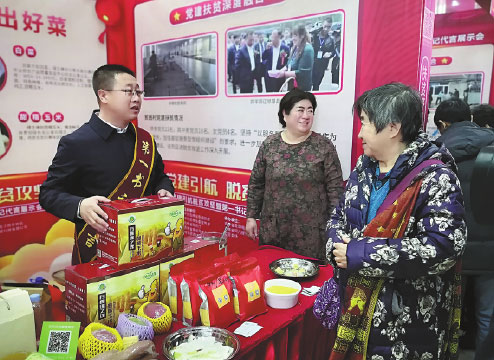 Cheng Shuyan, from Honggang village, Baichengshi town, now lives in a refurbished bungalow, thanks to the province's anti-poverty campaign. The new home has thickened load-bearing walls, new windows, doors and ceilings and resin tiles on the roof which won't need replacing for 20 years.
Like Cheng, villagers in Lujia village have also benefited from the campaign and moved into five modern residential buildings equipped with running water and electricity, as well as other supporting facilities.
It took just two years to give the village its new appearance, from planning and construction, to relocating its 209 households.
In addition to housing, Jilin has some 20 different poverty eradication measures. Those measures are integrated with an improved agricultural system, rural reform and the building of new ecological attractions to develop rural tourism, e-commerce and photovoltaic industries.
Last autumn, in Sijiazi village, more than 30 villagers began working at a fruit processing center as part of a cooperative. The cooperative, established in December 2016, has converted eight hectares of land from producing grain to cape gooseberries, which are more profitable.
The initiative has not only provided jobs to a group of poverty-stricken households, but also improved the welfare of both the cooperative and local people.
Wudajia village has also followed this route. Its two greenhouses can produce as much as 40 metric tons of oyster mushrooms annually, creating sales of up to 160,000 yuan.
Blessed with rich natural resources and well-preserved folk culture, Shuinan village in Shixian town has focused on the development of its tourism industry. It was featured on the national list of Traditional Chinese Villages last December.
"The village is expected to generate a total income of more than 700,000 yuan this year, including 300,000 yuan from anti-poverty projects," said the village's Party Secretary Jiang Yundong.
Although Party members have shouldered the main duties of poverty alleviation in Jilin, the province is encouraging State-owned enterprises, private companies, social organizations and individuals to also take part in the campaign.
So far, many companies have shown support through investment, carrying out construction projects and recruiting staff members from poor villages.
China's leading automaker FAW Group helped to reconstruct one of the most impoverished areas of Xinli village in Baichengshi town, by improving roads, living environment as well as water and electricity supply.
Yang Zhengchun, a local villager, refers to FAW like a member of his family, saying that without its help, he could not live in an apartment equipped with a cable television, a landline telephone and other modern conveniences.
Individuals at grassroots level are also taking part in poverty alleviation by donating to help the poor.
In northwestern Jilin's Taonan city, approximately 1,500 people make charitable donations everyday.