Livestream a fruitful way for seniors to sell yangmei
Share - WeChat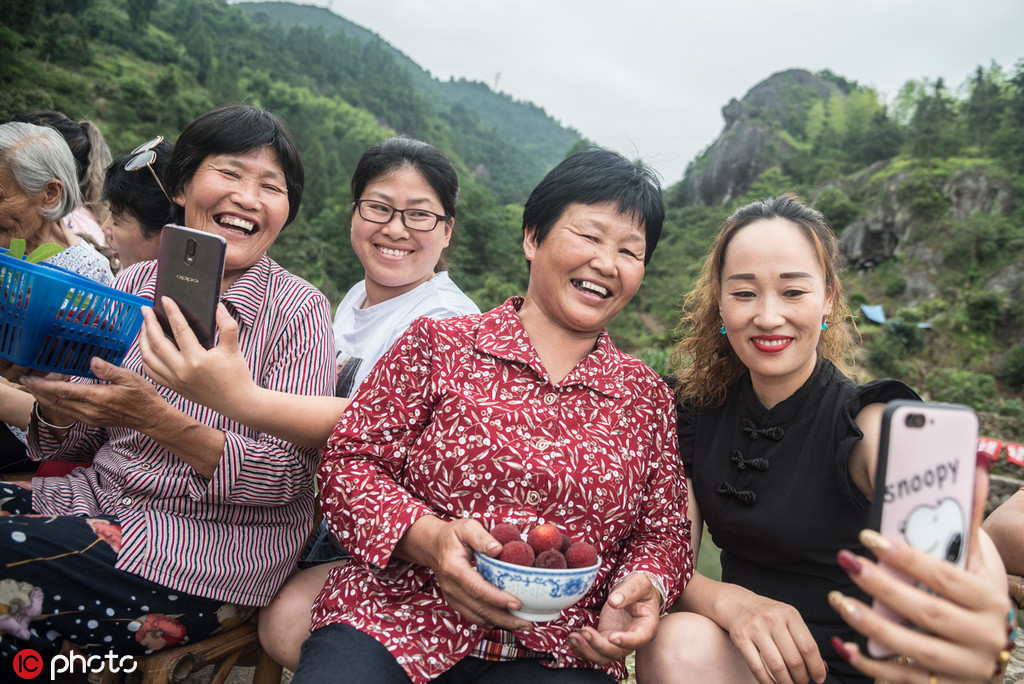 It's not just young people livestreaming, as seniors in a village of East China's Zhejiang province take advantage of this trendy means to peddle their wares, aiming to sell their local specialty — yangmei, or Chinese bayberry, throughout the country.
Sidu village in Xianju county has more than 26.67 hectares planted with yangmei, a dark, burgundy red subtropical fruit that tastes juicy and sweet. The majority of the area is managed by seniors. To expand sales, they decided to do livestreaming, popular among the youth, to sell online with the help of local youngsters.
Along with selling yangmei, the livestreaming get-together on Wednesday also improves local awareness through introductions and songs from these senior anchors.
Chen Zhanglong, 73, recently completed his registration as an anchor on Taobao, China's largest e-commerce platform, with the assistance of his daughter. He said he has planted yangmei for more than 30 years, and the revenue from the fruit is the main source of income for his family, though he confessed the planting work is rather laborious.
As the internet develops, Sidu's yangmei could be sold to many places within a few days, Chen said.