Concerns mount for Chinese pangolin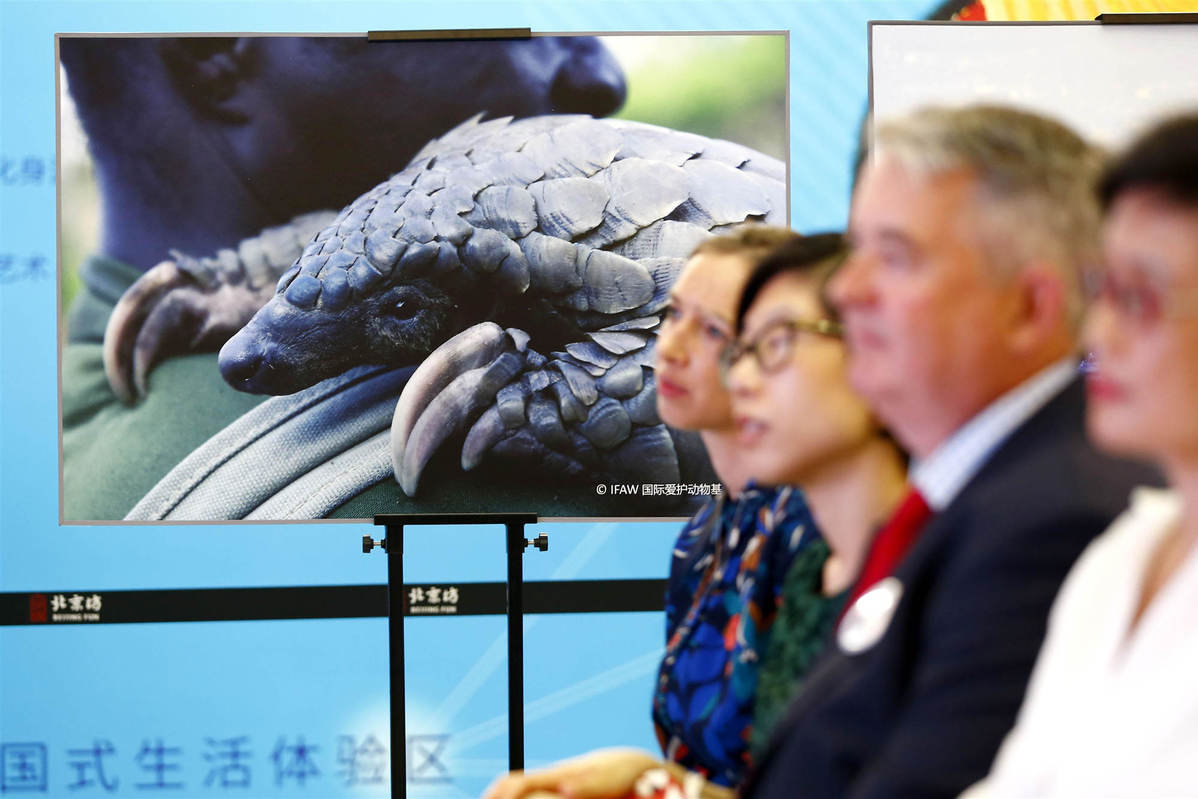 Closer to the wild
Li Linhai, deputy director of the State Forestry and Grassland Administration Wild Animal Management Office, said, "The administration is hearing opinions from experts who are considering releasing the Sunda pangolins into the wild in China as a possible solution."
Meng Zhibin, associate researcher from the Chinese Academy of Science's Institute of Zoology, said there is no evidence to show that the Sunda pangolin originated in China. Releasing them into the wild in China might pose a risk to other species.
"Cross-fertilization of the Sunda pangolin and Chinese pangolin is also likely to cause physical degradation of the two species," he said. "If the authorities approve the release, this should only be carried out as a pilot program within a certain area to avoid potential risks to local wildlife species or the environment."
Before any such pilot program is launched, Li said pangolins being saved through anti-trafficking actions must remain in wildlife rescue centers - most of them in cages.
In Guangdong, wildlife experts are trying to provide more pangolin-friendly homes for the animals seized from smugglers.
Chen, from the Guangdong Institute of Applied Biological Resources, said three major rescue centers in the province have built Sunda pangolin houses, complete with areas for outdoor activities. Some of the houses are big enough for several pangolins, enabling them to form communities.
"We are calling for the authorities to release a national standard for pangolin preservation and protection work, or to build several regional pangolin care and rescue centers. This would be very helpful in boosting the pangolin survival rate and guaranteeing their welfare while they are bred in captivity before being released into the wild," Chen said.