Concerns mount for Chinese pangolin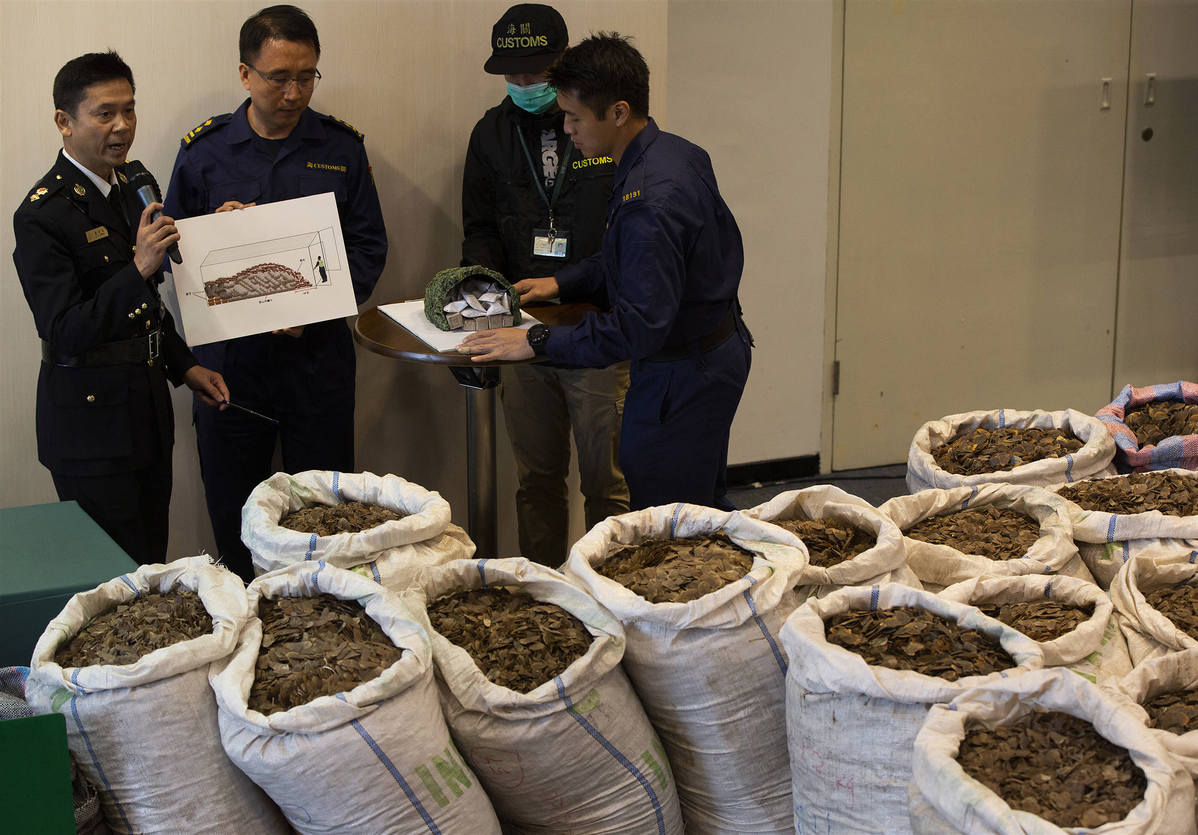 Response to stress
To save a wild species from extinction, breeding in captivity is the preferred option in most cases.
But according to Chen Jinping, a researcher from the Guangdong Institute of Applied Biological Resources, as studies on the Chinese pangolin are still at a very early stage, scientists have not even reached a consensus on the species' duration of pregnancy.
Moreover, Chen said the pangolin has a very strong response to stress, meaning it easily becomes nervous in captivity.
"Their immune system is weaker under heavy stress. Also, their willingness to mate is affected," Chen said. "In the 1990s, some medical companies invested a lot of money on breeding Chinese pangolins in captivity, but the results were disappointing."
The decline in the Chinese pangolin population has triggered fears from animal protection groups, not only for the future of the species itself, but also for other pangolins, mostly in Africa and Southeast Asia.
According to the wildlife trade monitoring network TRAFFIC, Chinese customs officials cracked 209 pangolin smuggling cases between 2007 and 2016, seizing 35 metric tons of scales, 2,405 live pangolins and 11,419 pangolin body parts.
A major proportion of these cases involved the Sunda pangolin that mainly lives in Southeast Asia, including Vietnam, Myanmar, Laos, Malaysia and Indonesia.
According to the State Forestry and Grassland Administration, all eight pangolin species worldwide are listed in CITES (the Convention on International Trade in Endangered Species of Wild Fauna and Flora) Appendix I, which essentially bans international trade in pangolins and their parts or derivatives.
Both the Chinese pangolin and the Sunda pangolin are classified as endangered on the International Union for Conservation of Nature's Red List of Threatened Species.