In the night, curiosity knocks
Share - WeChat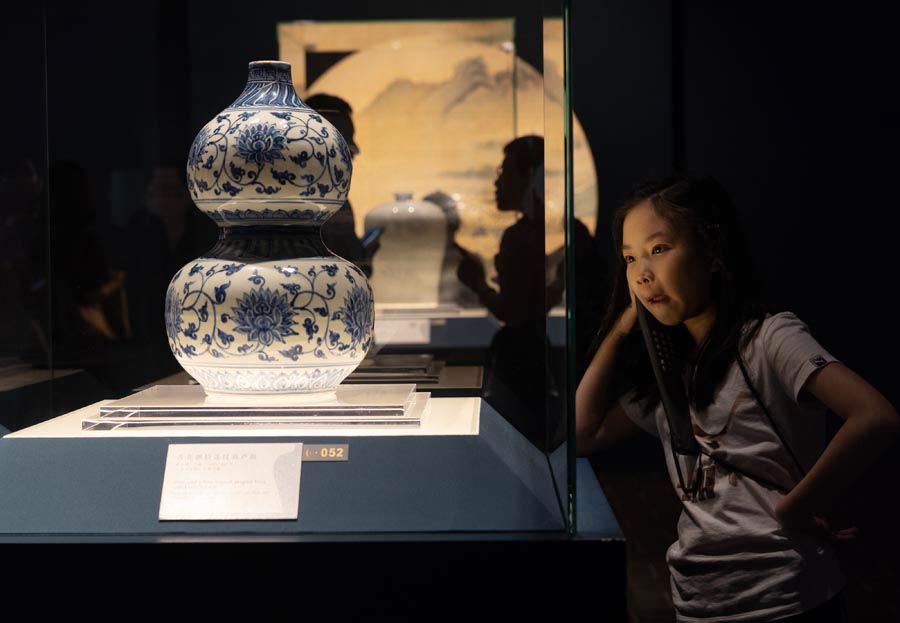 Museums are throwing off the shackles of convention and time to pull in the crowds
What does it take to extinguish the fire of curiosity? A few drops of rain, a few gusts of wind or a full-blown typhoon?
Officials of the Shanghai Museum got an answer to those questions when it threw its doors open to the public on the evening of Aug 9.
Typhoon Lekima, packing winds of 185 km/h, was just a few hours from making landfall in neighboring Zhejiang province, so many people in Shanghai averse to bad weather may well have thought that this would be a night to stay home.
In the event, more than 700 people chose to brave the rain and strong winds that Typhoon Lekima brought to the city and visit the Shanghai Museum.
"We made the reservation on the museum WeChat service a week ago," said Julie Wang, a Shanghai schoolteacher who attended with her daughter and several other parents and children.
"I also thought the rain might keep a lot of people away and it would be less crowded."