In the night, curiosity knocks
Share - WeChat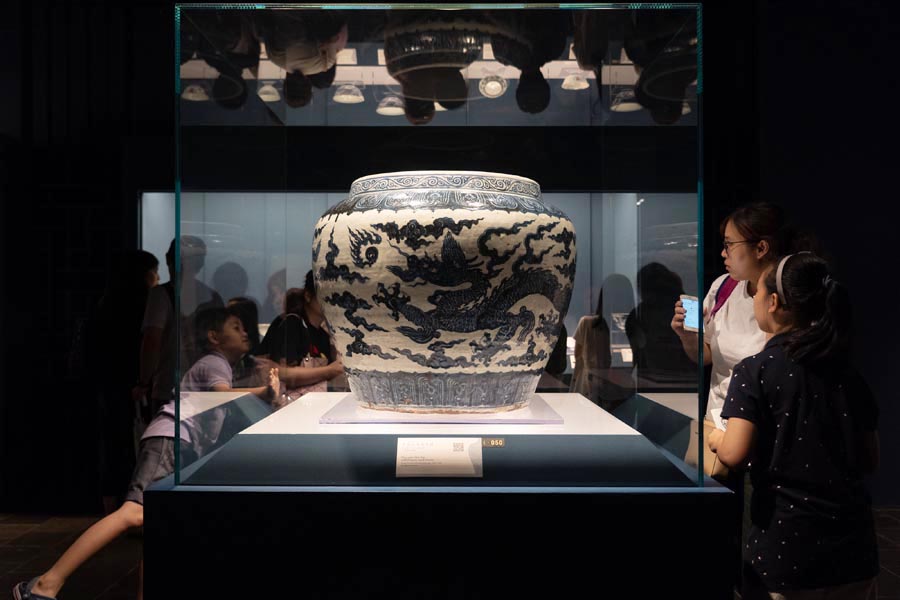 The parents prepared pamphlets and PowerPoint files on a tablet, teaching the children, all preschoolers from a single class, about the exhibition Arts of the Great Ocean, Pacific Art Collection from the Musee du quai Branly-Jacques-Chirac in Paris.
Walking among the carved oars, feather masks and wood sculptures, Wang occasionally brought to the children's attention patterns, figures and interesting details in the exhibits.
"We often see fine arts from China and the West in the museum, but this exhibition is quite different and a rare opportunity to see the Pacific art," Wang said.
Shanghai Museum began to extend its opening hours into the evening in 2017 when the exhibition A History of the World in 100 Objects attracted many enthusiastic visitors, who were willing to line up for hours waiting to see it.
"We started opening in the evening on more than 20 days over three months to meet demand," said Xia Beibei, a member of the museum staff. Since then the museum has often held "Night of the Museum" events.