In the night, curiosity knocks
Share - WeChat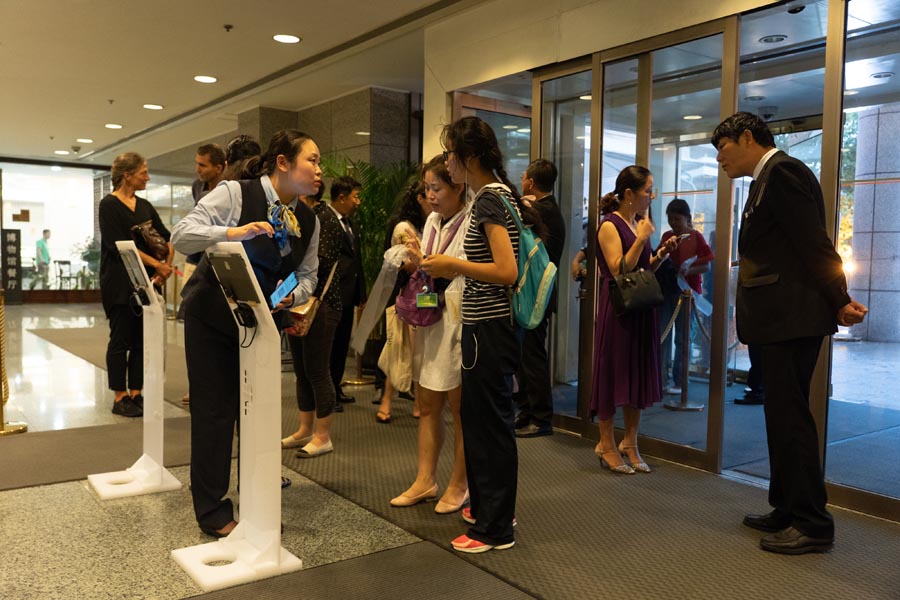 "People want to do other things in the evening. Museums and bookstores are now staying open late and some subway lines are staying open later into the night."
Shanghai Museum has two exhibition halls for evening visitors. In addition to the Pacific art exhibition on the ground floor, there is an exhibition of 15th century Jingdezhen porcelain on the second floor.
For the two exhibitions the museum has extended its opening hours to 9 pm on some Fridays, said Li Feng, deputy director of the museum.
"These are the most popular special exhibitions for this period, and we've also got lectures, educational workshops and other events on other evenings."
Anyone wanting to visit the museum in the evening is required to make a reservation through WeChat, and the number of visitors has been capped at 2,000.
"We are finding those 2,000 are snapped up within 20 minutes of their being made available," said Sun Luyao, a museum spokeswoman.
"Of course, when we announced the opening hours for Aug 9 we were unaware of the approaching typhoon, and once we became aware of it was too late to make other arrangements."
"So we decided to go ahead with what we were doing, taking steps to ensure that everybody would have a safe and pleasant visit."
The museum was closed the next day.