In the night, curiosity knocks
Share - WeChat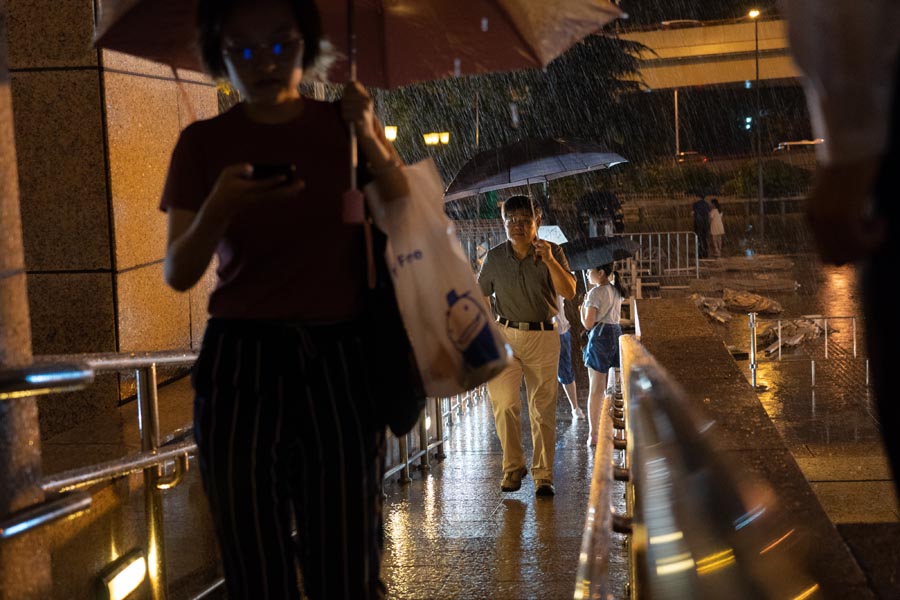 The history museum put back its Friday closing time from 5 pm to 8 pm, and had between 800 and 1,000 visitors on each of the evening openings, the maximum allowed being 1,700, Qiu said.
For Shanghai History Museum's night openings it introduced a hands-on program allowing visitors to touch some ceramic pieces and bones. They were also given the chance to make a wood print with patterns replicated from the exhibits.
An American visitor to Shanghai History Museum on Aug 9 said night openings were not unusual in New York, the Museum of Modern Art and the Solomon R. Guggenheim Museum being among those that have them.
Among the visitors to the museum on the evening of Aug 9 was Chen Xin, 45, a history teacher, who visited with her husband and daughter.
"We all have to work during the day, so there's limited time for us to be together," Chen said.
Another thing that motivated them to visit the museum in the evening was the fact that there would be fewer people there than in the day, she said.
"We were able to enjoy some of the exhibits all by ourselves, something that could never happen during the day."
Wang Junlin contributed to the story.
zhangkun@chinadaily.com.cn