'Happy Camp' TV show to stage summer music festival
Share - WeChat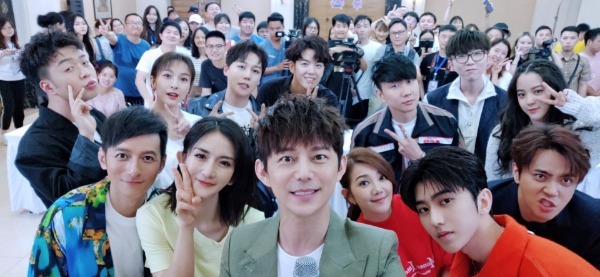 The weekly entertainment show Happy Camp has gathered renowned singers, including Singaporean singer-songwriter JJ Lin, Malaysian singer Fish Leong and Chinese pop star Cai Xukun to stage a summer music festival, which will be released on Aug31. The show's five versatile hosts - He Jiong, Xie Na, Li Weijia, Wu Xin and Du Haitao - will also cooperate with these singers in performing hit songs.
The show, launched by Hunan Satellite TV station early in July 1997, has enjoyed great popularity among Chinese audiences over the past two decades mainly because its production unit always tries to keep abreast with the times.
Multiple forms, including debate, a talk show and a singing contest have been integrated into the program in recent years. He says it's arduous to keep innovating and making changes, but they would like to spare no effort to present a refreshing Happy Camp for its longtime audiences.
In 2017 the show adopted a new feature in which all the celebrity guests play games to win donations for left-over children or promote agricultural products for impoverished farmers, exploring the possibilities for entertainment shows to integrate charity into their programs.
Most Popular