The world's a stage at college theater arts festival
Share - WeChat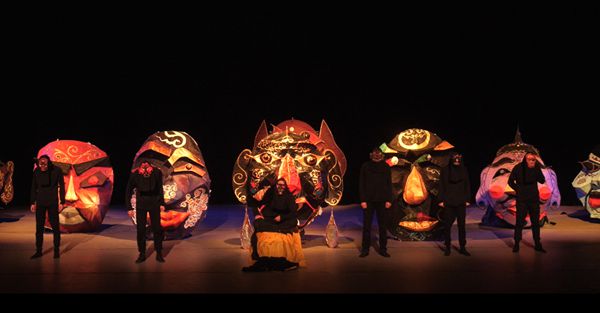 Audiences in for a treat as young talented directors display their creativity during a college theater art festival being held in the capital, Chen Nan reports.
The Lion King roared new life into the career of a talented artist and helped tug at the strings of puppetry creativity. The musical, based on the 1994 Disney animated feature film of the same name, was staged in Shanghai in 2006. Gao Guiyu, a fresh graduate with a master's degree, was in the audience that night.
"That musical left a deep impression. I was young and ambitious, had watched lots of theater productions and read a number of books about theater," recalls Gao, 36, who was born and raised in Weihai, Shandong province.
"The director Julie Taymor inspired me to explore the world of puppets. They can provoke creativity, imagination and the sense of possibility," adds Gao, who later gained his doctorate in 2014 after studying at the Central Academy of Drama. Following graduation he became a teacher at the Inner Mongolia Arts University, based in Hohhot, the capital of Inner Mongolia autonomous region.
Last summer, along with his students, Gao staged Hero Khairab, based on the folk tale of a hunter boy, Khairab, who sacrificed himself to save the people of his village.
The play, featuring puppets made of bamboo and cloth, will be premiered on Aug 7 in Beijing, as part of the Golden Hedgehog College Theater Festival, an annual student theater festival launched in 2001 by the Beijing Theater Association.
Puppets have captured the imagination of Chinese audiences for generations.
Kuilei xi (puppet play) is a traditional Chinese folk art form dating back to the Han Dynasty (206 BC-AD 220). Materials, such as wood, bamboo, iron and cloth, are used to make them.
For his play, Gao created over 20 handmade puppets with 23 of his students. The largest puppet, a bird, is about 8 meters tall.
"The story is full of animals, plants and gods, so puppets are great tools to portray those roles," says Gao.
Most Popular