Creatures featured in collection of emperor's animal encyclopedias
Share - WeChat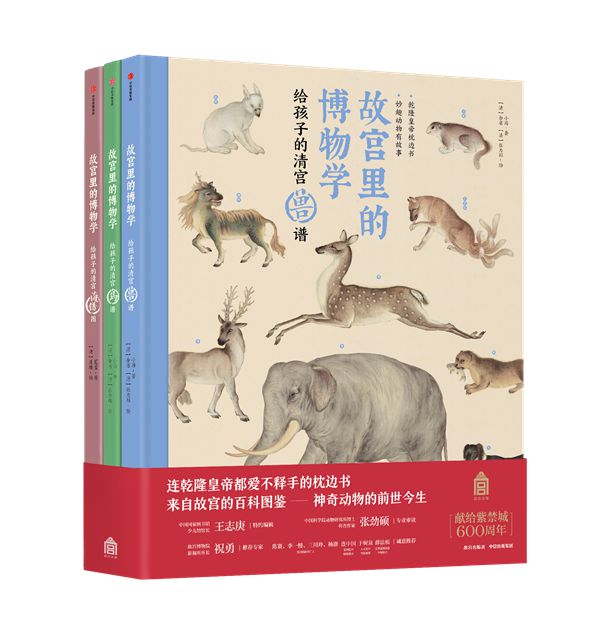 A new volume brings the beauty and imagination of rare Qing Dynasty natural history encyclopedias to modern-day readers, Wang Kaihao reports.
If you like fantastic beasts, we know where to find them. Wait! We're not talking about the Harry Potter prequels, but the story of Emperor Qianlong's (1711-99) albums of rare birds, exotic beasts and marine animals-which probably deserves to be adapted into a fantasy film as well.
Let's put this idea aside for a moment, and look at the Qing Dynasty (1644-1911) emperor's literary collection of fantastic animals housed at the Forbidden City, China's former imperial palace, now officially known as the Palace Museum.
Natural History in the Palace Museum, a new three-volume book, which was jointly released in July by the Palace Museum Press and CITIC Press in Beijing, provides children, its target audience, as well as curious adults, a new perspective of the emperor.
His strong interest in zoology is often overshadowed by the stereotypical image of him as a fervent collector of jewels and antiques.
From 1750 to 1761, the emperor ordered two court artists, Yu Sheng and Zhang Weibang, to create paintings of birds and terrestrial animals, while eight high officials with the requisite knowledge were arranged to write explanatory texts for the encyclopedic albums, known as Niao Pu ("graphics of birds") and Shou Pu ("graphics of beasts").
He also collected a comprehensive book called Hai Cuo Tu ("an album of the abundant marine world"), which was illustrated by Nie Huang, a natural scientist who spent decades studying the country's waterways and coastal areas.
"Western painting techniques were introduced into the royal court of the Qing Dynasty through missionaries," says Li Shi, a researcher of ancient painting at the Palace Museum.
Most Popular