Unexpected success of 'Ne Zha' inspires director Yang Yu to next project
Share - WeChat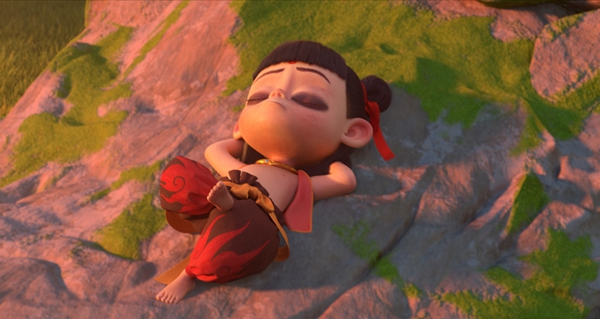 An overnight star after the box-office success of Ne Zha, Yang Yu now aims to direct an even better movie, Xu Fan reports.
After a road show across 16 cities over 23 days, the director of animation films, Yang Yu, known better by his online nickname Jiaozi, has returned to Chengdu, Sichuan province, where he lives.
Thanks to Ne Zha, the phenomenal hit that has hopped past Disney's Zootopia to become the all-time highest-grossing animation film in China, Yang has risen to fame overnight.
As of Wednesday, Ne Zha had seen a box-office haul upward of 2.8 billion yuan ($398 million) and dominated around 37 percent of the country's 65,000 or so cinema screens.

Going by its current momentum, Maoyan, a box-office tracker and app, has estimated the film will finally touch 4.68 billion yuan.
"I'm not planning any special celebrations," says Yang, who was born in 1980.
But the film's unexpected success is pushing him to improve his next movie, he adds. He will stay at home to focus on a new script.
Ne Zha, a subversive retelling of the title role's story from the Ming Dynasty (1368-1644) novel Fengshen Yanyi (The Investiture of the Gods), marks his third film and first directorial feature. The film has struck a chord with many viewers because the protagonist is depicted as an unlikely hero who fights his destiny.
Most Popular