Planting a cultural seed
Share - WeChat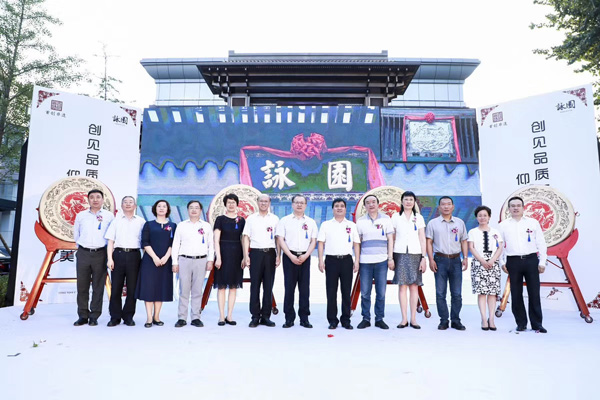 "For example, many artists will make bracelets because they are currently popular," Zhang says.
"But jade, after all, is non-renewable. If we all cut good material to make quick consumables, it would be pointless," he adds.
Zhang believes joining Yongyuan will allow for more thorough, long-term learning among artisans in his field and collaboration with designers who are more familiar with the market.
The ultimate goal is to better combine the art of jade sculpture with tasteful design and then help the public to gain a better appreciation for the beauty of this traditional art, Zhang says.
The China National Textile and Apparel Council has also settled in the park.
Handbags and clothes bearing elements of intangible culture are neatly placed at the council's workshop for visitors to appreciate and, if it tickles their fancy, purchase.
"We will mainly showcase products deriving from intangible cultural heritage innovation in the field of textiles," says Xia Jingjing, an employee with the textile council.
These products are selected from art masters working in the industry nationwide.
The council will also invite textile art masters to meet with designers and develop new products for the future, according to Xia.
"The Yongyuan office will also be a good platform to test the water and see what kinds of textile products appeal to consumer tastes," Xia says.
Contact the writer at yangfeiyue@chinadaily.com.cn
Most Popular