World Heritage Committee closes Baku session, adding 29 new sites to heritage list
Share - WeChat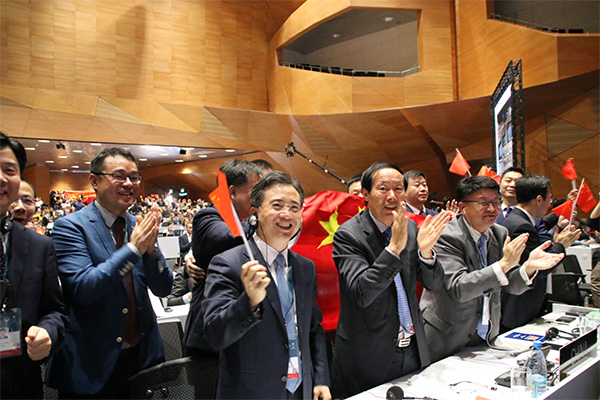 The 43rd session of the United Nations Educational, Scientific and Cultural Organization (UNESCO) World Heritage Committee wrapped up here on Wednesday, with a total of 29 new sites inscribed on the World Heritage List, according to Azerbaijan's state news agency AZERTAC.
With the latest additions, which include one in Africa, two in the Arab states, 10 in the Asia Pacific region, 15 in Europe and North America and one in Latin America, the World Heritage List now features 1,121 sites.
Among the additions were China's Migratory Bird Sanctuaries along the Coast of the Yellow Sea-Bohai Gulf (Phase I) and the Archaeological Ruins of Liangzhu City in Hangzhou of Zhejiang Province, which brought the number of world heritage sites in the country to 55.
The host country Azerbaijan also had its historic center of the city of Sheki with the Khan's Palace added to the World Heritage List.
Among several major archaeological sites added to the World Heritage List was the iconic site of Babylon in Iraq, once the center of the Neo-Babylonian Empire and site of the Hanging Gardens, one of the Seven Wonders of the Ancient World.
UNESCO said the inscription of Babylon contributed to its efforts to rebuild Iraq and its flagship Reviving the Spirit of Mosul initiative.
The organization emphasized the need to make significant efforts to enhance and preserve African heritage, which remained largely under-represented on the World Heritage List.
UNESCO also renewed its call "for unflagging rigor, integrity and responsibility in the examination of nominations so as to ensure the credibility of the World Heritage Convention and its future standing."
The World Heritage Committee decided to hold its 44th session in Fuzhou, Fujian Province of China in 2020.
Most Popular