Jinan's water springs tipped for world heritage status
Share - WeChat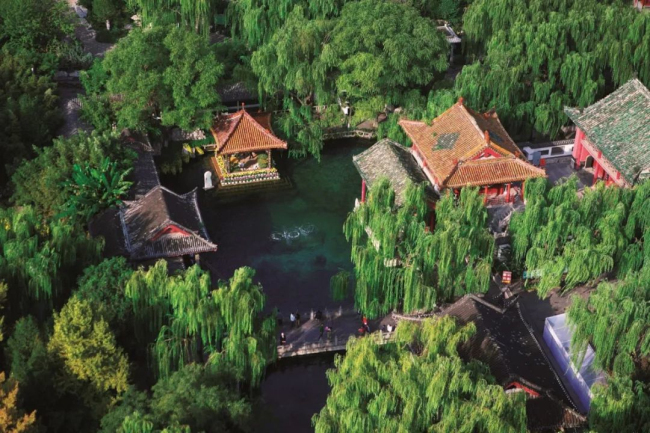 Jinan's renowned water springs were recently included on the preliminary list of world cultural heritage sites, according to the Chinese National Committee for the International Council on Monuments and Sites.
The development is exciting because being placed on the preliminary list of world heritage sites is the prerequisite for UNESCO to declare them world heritage sites.
Jinan, also known as the City of Springs, is home to numerous springs and weeping willows, leading to some wonderfully elegant and much-loved scenery distinct to the city.
The Jinan Spring City landscape boasts more than 700 natural springs that grace the metropolis. They depend on a karst groundwater system, which originated around the third century AD.
The natural springs landscape involves a total of 89 heritage sites -- including a host of evocative water features in gardens, dwellings and lakes and other features spread across the city.