Imagine that! Virtual reality
Share - WeChat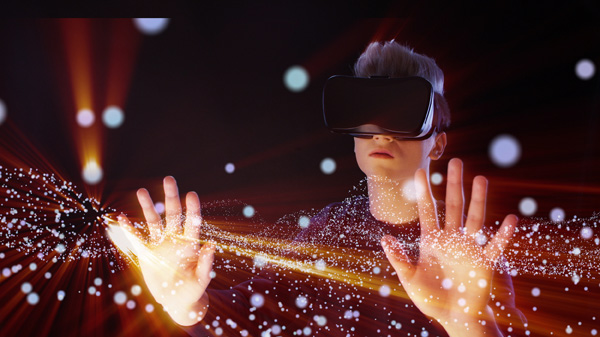 Escape from reality
You may not know that the global market for computer games is "bigger than the movies," already. That market is headed for a $131.23 billion pay day next year. The global cinema market expects only $50 billion in 2020. (Source: Statista).
Newzoo, a website that tracks global gaming trends, in its annual Global Games Market Reports, cites 2.3 billion active gamers around the world in 2018. Tencent's Honor of Kings was the highest-grossing mobile game in 2017 boasting 200 million monthly active users in China alone. That's mind-boggling. The global population by May 2018 was estimated at 7.6 billion.
Now, we have so-called esports. Viewers around the world are tuning in to watch international competitions in some of the world's most popular games. This has become so big, that the International Olympic Committee is considering trying out "electronic sports" as an Olympic event at the 2022 Beijing Winter Olympics. The message: Don't underestimate the influence of computer games.
Where next?
"Once, once we've moved from the current stage of augmented reality, virtual reality," says Virk. "The next stage is photorealistic fully augmented reality and mixed reality, so that you can actually create photorealistic objects.... and if you can make them appear, even without glasses throughout the room, then we get to the next stage."
Virk added that technology is already pretty good at reducing any environment to pixels on a screen, but "what we can't do yet is render those pixels in real time." It means on a virtual tour, computers aren't fast enough yet, to load graphics instantaneously. There's lag time.
Most Popular