Cinematic vision
Share - WeChat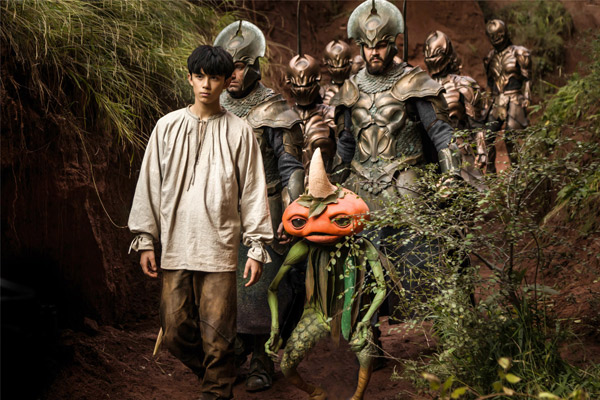 A mobile video platform offering new movie releases launched by the country's top regulator aims to reach a billion Chinese fans globally, Xu Fan reports.
Asura, one of the most expensive films ever made in China, has returned to screens on the Smart Cinema platform, the country's first movie-streaming app licensed to release new films.
Produced on a budget of 750 million yuan ($113 million) and with an international crew from 35 countries, the fantasy epic was pulled from cinemas just two days after it opened last year following a tepid response.
Asura reappeared on the Smart Cinema app from May 9, drawing in around 1,000 viewers for its opening screening.
The movie was released on a 3D mobile format, which allows viewers to watch the movie wherever they want via a virtual reality headset.
Alongside Asura, four other first-run films-Hello, Beijing; An Old Woman and the Betelnut; Beyond Belief; and Peppermint-also premiered on Smart Cinema on the same night.
Most Popular