Nation set to become the brightest sci-fi star
Share - WeChat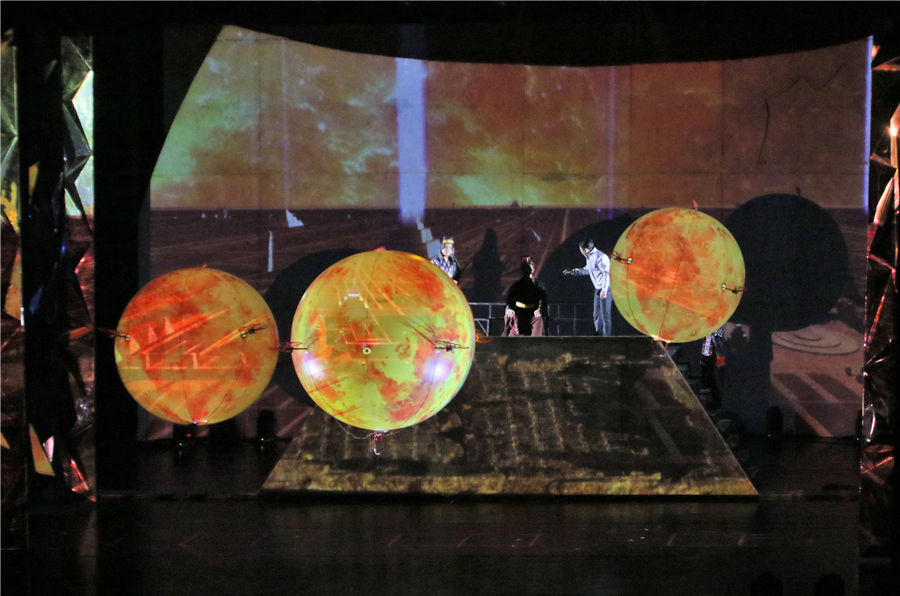 A new generation of writers is sparking interest around the globe and setting hearts racing in Hollywood.
Chen Qiufan showed considerable restraint after getting one of his biggest breaks in the world of science fiction.
The 38-year-old spoke with China Daily straight after selling the screen rights to his sci-fi novella The Year of the Rat to Infinitum Nihil, a studio founded by Johnny Depp to make films in which the Hollywood star can act or simply produce.
"Of course, it's good news for me, but I have participated in other science fiction adaptations, and it takes ages for a film to be released," he said.
Chen is one of several young Chinese sci-fi writers who have made big breakthroughs in a global market starved of new talent.
The movie industry isn't the only media looking for all-too-scarce writing talent nowadays, and a young generation of Chinese writers, which has shown its mettle with high-quality fiction, has moved to fill the gap.
The works of the nation's sci-fi writers began attracting global attention after Liu Cixin's The Three-Body Problem won the Hugo Award for Best Novel in 2015, becoming the first Asian novel to take the prize. Film producers, book publishers and other media, both domestic and overseas, quickly caught the fresh scent of Chinese sci-fi.
In the past 18 months, 32 domestic sci-fi series have been released on the internet, and at least four high-budget sci-fi films are scheduled to hit cinema screens this year.
Meanwhile, the blockbuster The Wandering Earth, released last year, has earned more than 4.6 billion yuan ($679 million) at domestic box offices, and $5.88 million in the United States and Canada, according to box-office tracker Maoyan.
China's unique cultural environment and rapid economic development have shaped the identities of these emerging writers.
When they were growing up, Chen and his contemporaries - born in and around the 1980s - were among the first young Chinese to read Western sci-fi, and they were some of the first beneficiaries of the internet.