Mum's the word
Share - WeChat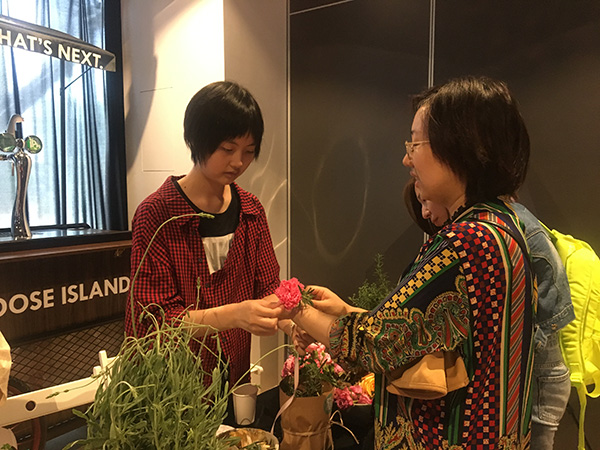 The founder of the festival, Vida Fargis, says that the mothers are actively involved in the plays: "We would rehearse two or three times a week before the festival. The actors are very devoted and would find the time to rehearse. It's a very good atmosphere."
Fargis, a Chinese-American woman and mother of two, founded the festival in 2017, hoping to empower women and support them in life.
Speaking about the festival, she says: "With this event, I would like to share lifestyles and content, offering women a platform to participate in discussion and draw inspiration."
For the past two years, the festival has addressed the lack of paternal participation in children's lives and the challenges of raising and educating adolescents.
According to Fargis, this year's theme comes from her observation that many stay-at-home mothers would like to rediscover their careers or develop interest that can prove beneficial for their families and the broader community, particularly when their children grow up and leave for college.
This year's festival introduces a new section, inviting mothers who have already "restarted" their lives or successful businesswomen to give a two-minute speech about establishing their startups or finding their own causes.
Most of these women are now participating in socially responsible businesses and can hence provide professional support to stay-at-home mothers.