DC's 'Aquaman' premieres in China one week before int'l rollout
Share - WeChat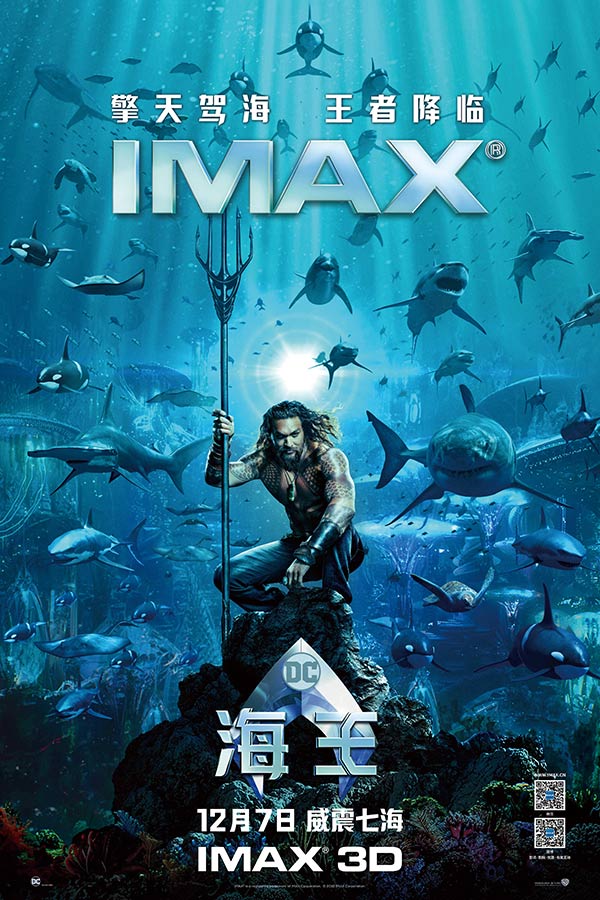 Moviegoers in China will be the first to witness the newest DC superhero film "Aquaman" as it is set to hit theaters in the country this weekend, two weeks before its North America release date of December 21.
"Aquaman" is the sixth film from the DC Extended Universe (DCEU) following last year's "Wonder Woman" and "Justice League." The former achieved great success in both box office take and word of mouth. The latter, however, has been the DCEU's lowest-grossing title so far and was widely panned by critics.
The highly anticipated action saga is seen as a fresh start for the DCEU.
Directed by James Wan, the film reveals the origins of the half-human, half-Atlantean Arthur Curry, who must assume his destiny to become the King of Atlantis, while battling his evil half-brother Orm to save the world.
The international rollout for the action-packed adventure will begin one week after its release in China, as the UK and Australia scored December 14 premieres.
What to expect in the superhero solo film
Starring Jason Momoa in the title role, "Aquaman" will be the first full film focusing solely on his underwater heroic character, though the audience initially saw him in action in "Justice League."
In a previous interview with ComicBook.com, Momoa described his work with the rest of the Justice League cast as "a great dynamic" while sharing how it affected his solo movie, saying that "we're all so different and so complimentary of each other."
This upcoming Aquaman solo film observes the dynamic and romance between Momoa's Arthur Curry and Amber Heard's Mera, a fierce warrior and Aquaman's ally throughout his journey, at its center.
It also stars Patrick Wilson as the evil Ocean Master Orm, the present King of Atlantis, and Oscar winner Nicole Kidman as Arthur's mom, Atlanna.
The film's exclusive Chinese trailer is a perfect blend of action and plot that offers a closer look at some of the most exciting fights and battles on the surface and under the sea.