Mum's the word
Share - WeChat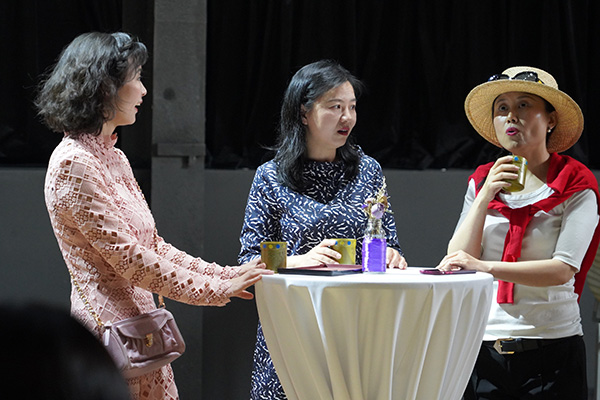 "Mom Restart" does not necessarily mean to help moms to go back to work, but simply to find their own causes, to live a full and contented life."
"We hope more people will notice this social group, and understand that full-time mothers have their rights and abilities to express themselves," Tao adds.
The second play at the festival is The Singles, written and directed by Estella Tsang, who is originally from Hong Kong and is now a stay-at-home mom in Beijing.
The play targets women who choose to stay single and presents multiple possibilities for them.
"There are many different paths of life for women," says Tsang.
"I have transformed from a single career woman to a full-time mom, but I am still exploring other interest.
"I am still changing. Being a full-time mom doesn't mean my life has been freeze-framed."
Both plays feature non-professional actors, many of whom are stay-at-home mothers, who rehearsed for the plays for a month.