Diners developing a taste for table-for-one trend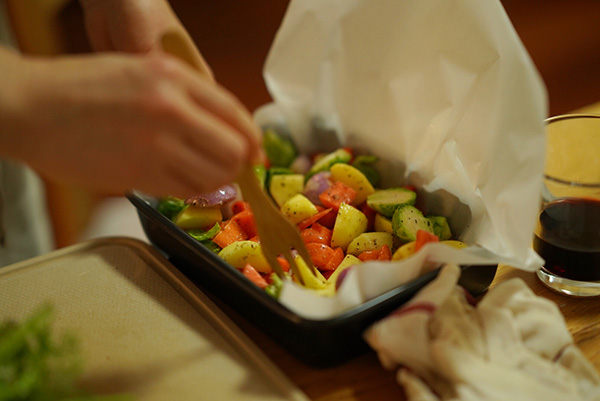 Cultural challenge
While eating alone is hardly a novel experience in many parts of the world, it can be a challenge in China.
"Chinese culture is family-based. Everyone wants to have a group of people eating together, so eating is more of a collective behavior. People either eat with family members at home or with colleagues and clients at work," said Cai Yani, who has directed a series of short videos about solo dining.
Eating together is considered crucial for family bonding. On a typical Chinese dining table, one rarely finds dishes for individuals; instead, there is usually a range of dishes - meat, fish, vegetables and soup - for everyone to share.
Restaurants usually boast round tables with a rotatable surface, known as a "lazy Susan" in the West, to make sharing easier.
The move away from the traditional sharing approach is largely due to a demographic shift in the country, especially a sharp rise in the number of unmarried people. Statistics from the Ministry of Civil Affairs show that more than 200 million people were living on their own in 2017.
Moreover, China's economic development in the past three decades has prompted a huge rise in urbanization, which has seen large numbers of unattached young people from rural areas move to large cities in search of work. Their work-dominated lifestyles mean few have friends to share meals with.
To feed this massive market, catering companies have started providing more options tailored to single customers. Meituan-Dianping, a popular food delivery company, told the Financial Times that 65 percent of its orders come from unmarried customers.
On food delivery platforms, many restaurants offer meal deals specifically for singletons. Pizza Hut provides 15-centimeter, one-person bases, while stir-fry restaurants offer reduced portions or meal deals consisting of just one or two dishes and a bowl of rice, compared with traditional meals that must contain at least three main dishes plus a soup.
In Shanghai, Mi Jia Kao Cai Fan, a restaurant that serves a traditional local cuisine - rice with salted pork and greens, the Cai Fan in the name - has gained a good reputation for its traditional flavors and its striking interior design.