Banquet puts China's classic plates on the table
Share - WeChat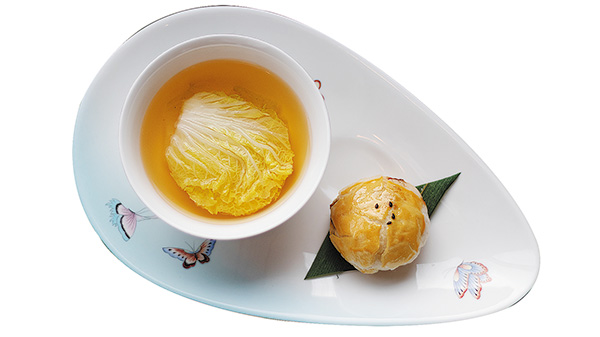 On the eve of the Chengdu Panda Asian Food Festival, a special banquet was held to whet the appetites of guests and prepare them for the feast to come from May 15 to 22.
The Tianfu Family Banquet served up to some 200 guests the best that Sichuan cuisine has to offer, from sliced beef and ox tongue in chili sauce to the classic soft and yielding mapo tofu. A total of 16 dishes featured on the menu prepared by renowned chef and food critic Shi Guanghua and former head chef for China's delegation to the United Nations, Zhang Zhongyou.
The menu itself provided a centerpiece for the tables, written in calligraphy on traditional Chinese folding fans. The presentation of tea-smoked duck, twice-cooked pork accompanied by various soups and snacks looked just as artful on the menu as on the plate.
Sichuan cuisine, one of the major cuisines of China, is known and loved across the globe, especially for its numbing and spicy flavors, but it's actually a great deal more than that.
Most Popular