Serving up Asia on a plate
Share - WeChat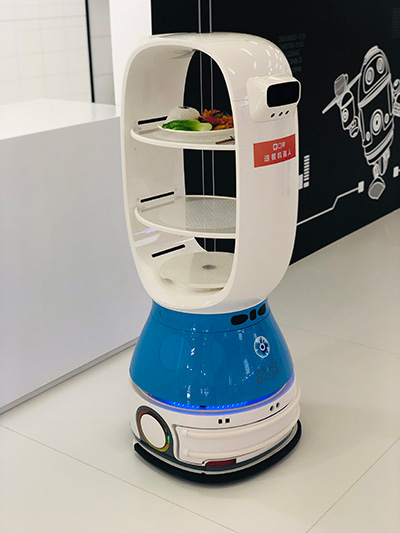 The catering inheritance and innovation pavilion and the modern catering smart life pavilion were another highlight of the Asian Food Festival, where visitors were given the chance to try the latest technology used in catering.
Koubei by Alibaba Group presented the intelligent restaurant, where customers order their food using their phones and have their meals delivered directly to their table by a robot.
Milk tea made by a mechanical arm, image recognition technology used in a pastry store and takeaway delivery done by drones all featured in the modern catering smart life pavilion.
Meituan Dianping published a report titled Asian Cuisine in Numbers during the festival, revealing the latest statistics and emerging trends in Asian cuisine in China.
According to Chen Rongkai, vice-president of Meituan Dianping, there are around 7.5 to 8 million restaurants on the Chinese mainland, and Meituan Dianping lists around 3.5 million of them, which provided the source data for the report.
He says that Asian-themed restaurants on the Chinese mainland have been increasing sharply since 2014, when there were less than 20,000 Asian cuisine restaurants listed on Dianping. In 2018, this number surpassed 120,000, accounting for 3.4 percent of all restaurants listed.
"Chinese cuisine is still the main force but over the past five years the tastes of Chinese customers have become more diverse," says Chen.
The report says Japanese cuisine, Korean cuisine and Southeast Asian cuisine are Chinese consumers' top three preferred styles of Asian cuisine.
"We also noted that the number of Turkish, Indian and Middle Eastern restaurants in China is growing rapidly, albeit from a previously small base," Chen says.
Most Popular