Serving up Asia on a plate
Share - WeChat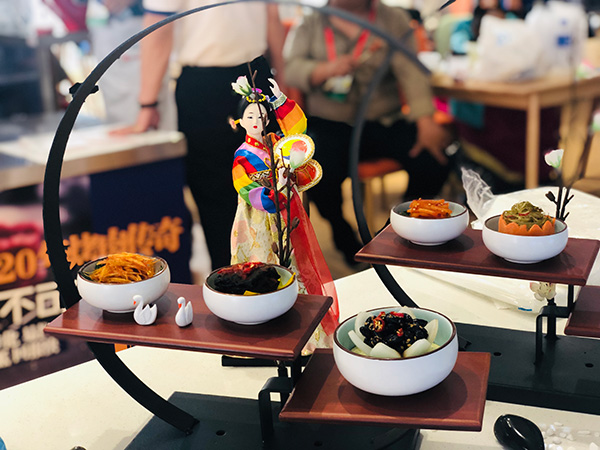 "Tea is all about sharing. I enjoy making tea for people and talking with them," says Zhang.
The Asian specialties hall offered a wide range of cuisine from countries around Asia, including South Korea, Japan, Thailand, Singapore, India and Vietnam, while coffee and cocktail booths were also set up around the hall to provide local tipples.
Jiang believes the food festival is an ideal platform for Asian countries to learn from each other and uncover developing trends in regional catering markets.
"It's not just about cuisine, the event also provides a cultural showcase for the different countries through their food," says Jiang.
According to Jiang, the time-honored brands and intangible cultural heritage pavilion, and the catering cultural creativity pavilion highlighted the history and ingenuity of Chinese cuisine.
Song Zhenzhong presented his skills in making the traditional Beijing snack tanghulu (sugar-coated haws on a stick) at the festival.
According to Song, his family business used to provide almost all of Beijing's tanghulu during the 1980s, making up to 50,000 each day.
"The key is to melt the rock candy down to a state where the sugar coating is thin enough to eat without being sticky on the teeth," says Song.
Most Popular