Xi hosts banquet for guests attending Belt and Road forum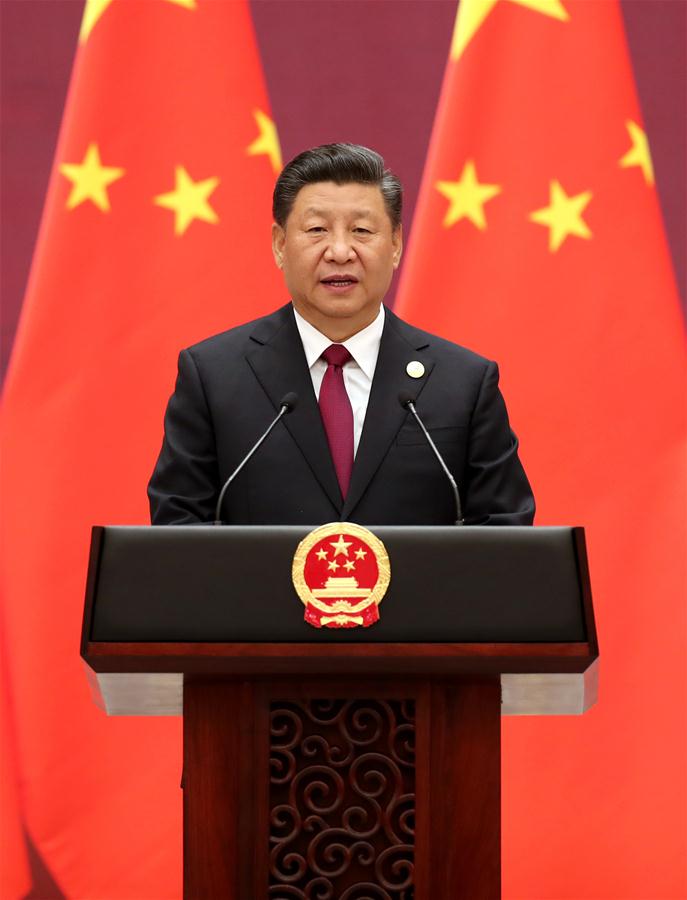 BEIJING-- Chinese President Xi Jinping and his wife Peng Liyuan hosted a banquet Friday evening in honor of guests attending the Second Belt and Road Forum for International Cooperation in Beijing.
"On behalf of the Chinese government and Chinese people, my wife and also in my own name, let me extend warm welcome to all guests," Xi said while proposing a toast at the banquet.
"Today's gathering makes us recall the beautiful memories in our hearts," Xi said, adding that "no matter how the international environment changes, the sincere friendship will last forever and the mutually beneficial cooperation will be the eternal melody in our hearts."