Xi calls for collaboration on shared growth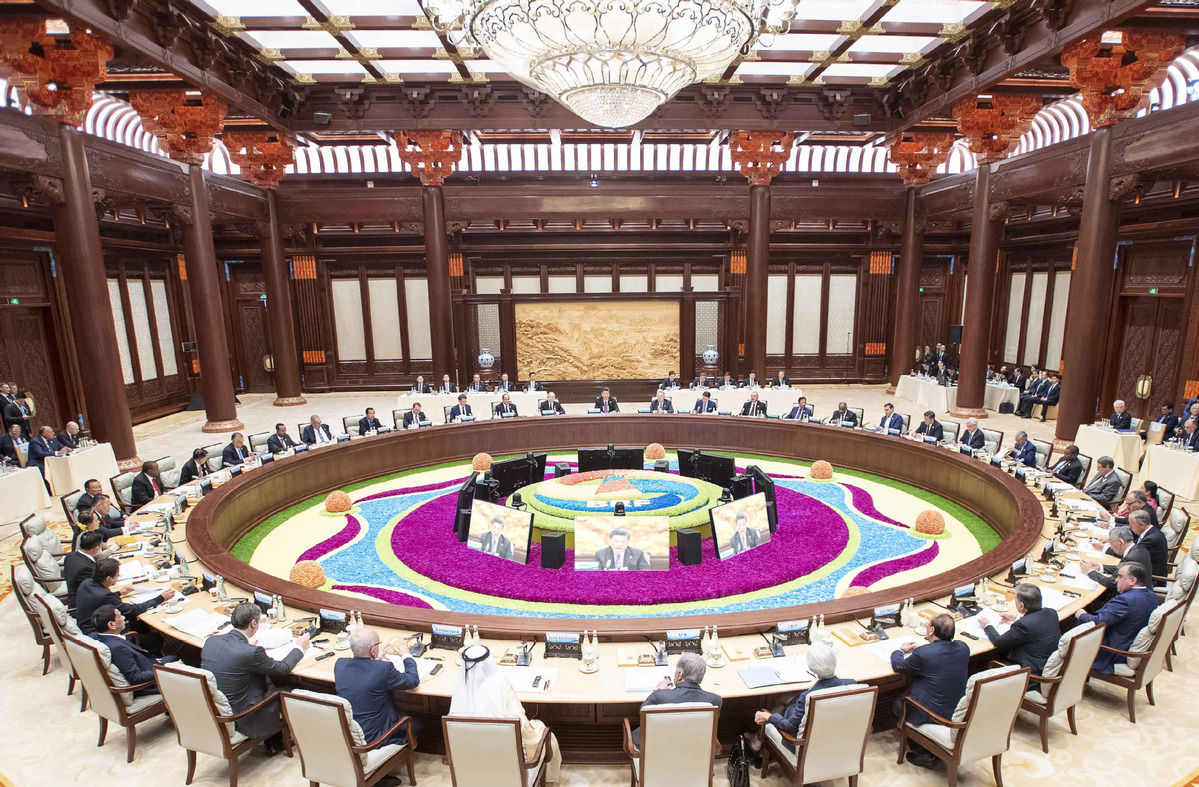 China hopes to work together with other countries to build the Belt and Road with high quality to benefit all sides and achieve common development, President Xi Jinping said Saturday.
Xi made the remarks while presiding over the Leaders' Roundtable at the second Belt and Road Forum for International Cooperation in Beijing.
Since the first Leaders' Roundtable two years ago, China and other participant countries have pushed forward the connection of policy, infrastructure, trade, finance, and people in all respects, Xi said, adding that these efforts have injected new impetus for global economic growth.
Through hosting the second forum, China expects to further implement Belt and Road projects and bring more positive outcomes for people of all countries, Xi said.
Xi called on countries to work toward shared growth through discussion and collaboration. The countries should uphold the concepts of openness and green and clean governance to strive for sustainable growth with high standards, Xi said.