Foreign investment law to serve as basic law
Share - WeChat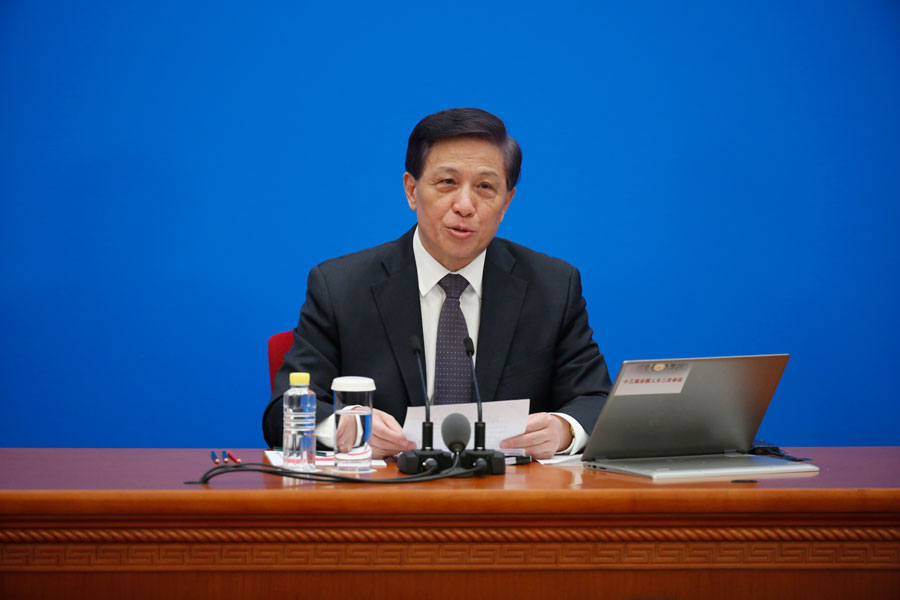 The adoption of the foreign investment law is an innovation in the legal system on foreign investment and is to replace the existing three laws and serve as the basic law on foreign investment as China continues to open up in the new era, said Zhang Yesui, spokesman for the second session of the 13th NPC, on Monday during a press conference.
The draft foreign investment law clearly stipulates that foreign investment in China will be subject to pre-established national treatment plus a negative list management system and the case-by-case approval management mode will be abolished, he said.
According to the draft law, industries where foreign investment is prohibited or restricted are specified in the negative list. Industries that are not on the list will be fully open, with domestic and foreign firms enjoying the same treatment.
"This is fundamental change in China's foreign investment management system, and help create a more open, transparent and predictable environment for investors and provide stronger legal guarantee on China's new opening-up," Zhang said.
The draft law also has clear positions on the protection of foreign investors' rights regarding issues such as intellectual property rights protection and technology transfer that are of common concern to foreign investors, according to Zhang.
Investments from Hong Kong, Macao and Taiwan regions are distinctive in a way that they are not foreign investment, but are not entirely equivalent to domestic capital, and in practice, they are managed with reference to foreign investments, Zhang said.
With the new foreign investment law in place, relevant legal application arrangements will not be changed, and legal systems regarding investment from Hong Kong, Macao and Taiwan will be continuously revised and improved in coherence to the needs of the practice, and will further provide a more open and easy business environment for investors from Hong Kong, Macao and Taiwan, he said.