Fall for the season's sweet soups
Share - WeChat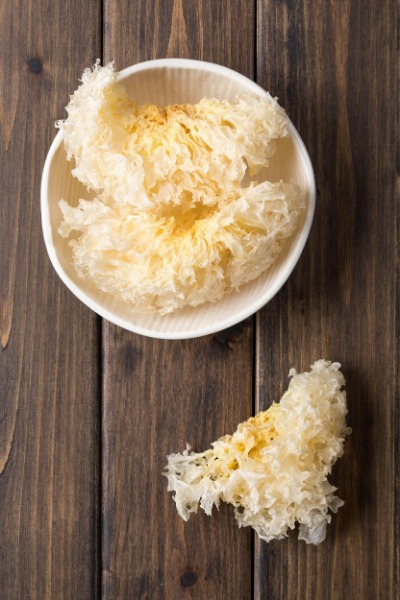 Every ingredient has its specific function, and by mixing and matching the ingredients, the enterprising dessert cook can ladle out a spectrum of interesting flavors and textures.
But there must be method to the madness.
The concoction must always be sweet, but sugar may not necessarily be the sweetener. Two major ingredients are the luohanguo and the winter melon strips.
The luohanguo, a member of the cucumber and gourd family, is a hard fruit with papery flakes inside. When ripe, they are full of a natural, low-calorie sweetener that's 300 times sweeter than sugar. Their slight licorice flavor also cools the throat, and they are widely used in traditional Chinese medicine and sweet soup recipes.
The best are found in the Guangxi Zhuang autonomous region and are planted as an annual crop.
Winter melons are also used to make sweet soups, in two forms. The most common is candied melon strips that will slowly disintegrate and sweeten and scent the pot.
The other is winter melon sugar - a hard, dark block of brown sugar made by grating the melon flesh down and cooking it into a thick, thick jam that will crystallize and harden. It has a very special fragrance that is unmistakable. Cooked with just water, it becomes winter melon tea.
Dried longan pulp is another sweetening agent, and as the dried fruit releases its concentrated sugar it plumps up to its original size, adding texture and flavor.
Then, there are the collagen additions like agar-agar strips which are softened, snipped into shorter lengths and cooked. These add crystal-like strips floating in the soup and provide a pleasant crunch.
Peach gum, taojiao, is the resin secreted by peach trees when their bark is damaged. In recent years, these soft, gummy resin pieces which are basically tasteless, have been added to desserts for their gelatinous texture.
Also, ladies swear by their cosmetic effect, and they are believed to soften skin and increase elasticity.
Soap nuts, the seeds of the honey locust trees that grow in the Southwestern Chinese provinces of Yunnan and Guizhou, are small, slippery kernels that look like lotus seeds, until you soak them in water.
Then they swell and become soft and smooth, but they are also very chewy and so beloved that their prices have soared so much they are nicknamed "snow lotus seeds."
The common lotus nut is also used in the desserts, but they have a very different texture and they add a slightly medicinal scent to the soup.
Wild white jelly fungus, which is sold dried, has been a sweet soup favorite for as long as most folks can remember.
The round, cloudlike clumps are rehydrated and then snipped into smaller pieces.
Their texture changes with the length of time in the pot. Some chefs like blanching them lightly so they retain a crunch. Some chefs prefer to cook the jelly fungus until it melts into a gelatinous mess, which they then compare to "vegetarian bird's nest."
Another favorite addition is the pangdahai, the amazing sterculia seeds that fluff up into a jellied mess on contact with water. They are sold as seeds, and look like very wrinkled and hard dried olives. Their transformation begins when they are soaked in water.
When their papery skin and fibers are removed, what remains is a soft jelly like flesh that will float in the dessert.
The aromatics are very important, as is color.
That's the reason the jujubes from the Xinjiang Uygur autonomous region are treasured. Their sweet scented, starchy flesh, and the hint of red they add, is treasured by autumn cooks.
The dried aged citrus peel from Xinhui in Guangdong province is another valued ingredient. Adding a tangy twist to the sweet soups, they are excellent for soothing sore throats and are a tried and tested ingredient for cough cures.
Goji berries, dried into bright red raisins, are added to the soup at the last minute, both for their color and their medicinal benefits.
A final flourish with a scattering of dried osmanthus buds will add an elusive but distinctive fragrance.
Are you ready for the season's sweet soups?
Most Popular