Fall for the season's sweet soups
Share - WeChat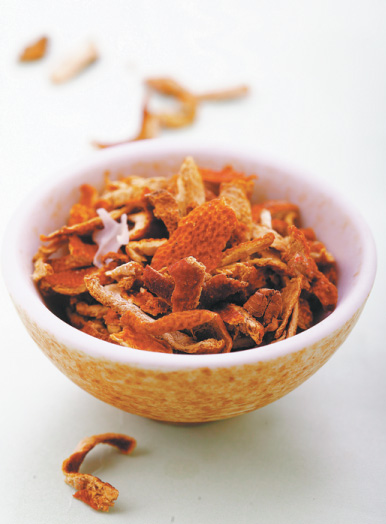 The evenings are drawing in and the temperature is dropping so it must be time to break out the bowls and serve up some hearty autumn fare.
As summer winds down, the humidity drops and the skies assume a sparkling blue. Brisk breezes fan across the sun-baked earth. This is the best weather to enjoy the great outdoors.
Indoors though, cooks and chefs are already preparing the autumn menu. Food must be rich, and moist, to help the body fatten up for the coming winter months, and to keep everyone well-hydrated.
Hotpots, hearty meat stews, barbecued lamb, beef and chicken are coming back into favor, and hot, sweet soups to nourish the body become the desserts of choice.
In the northern cities, pear jam syrup, or qiuligao, is a fruity autumn tonic. Large juicy snow pears are grated down and slowly brewed with rock sugar, Chinese jujubes and sometimes luohanguo or arhat fruit, a natural sweetener.
The thick syrup is drunk regularly throughout the season to help soothe sore or delicate throats and stave off coughs or sniffles. This is one of the more pleasant autumn rituals.
In the south, the autumns are milder, but health-conscious cooks will be stocking up their pantry with quite a few dried ingredients for some beneficial brews.
White fungus, lotus nuts, Chinese jujubes, hawthorn flakes, dried longan pulp, candied winter melon strips, aged citrus peel, fat goji berry raisins, arhat fruit (luohanguo), dried osmanthus flowers, sterculia seeds, foxnuts and dried agar seaweed form just part of a comprehensive autumn inventory.
In recent years, plant-collagen-rich peach gum and soap nuts (often called snow lotus) have swelled the ranks.
Most Popular